I am so excited and thrilled and at the same time I can't quite believe my eyes! My Youtube channel has reached its very first 1000 subscribers! I can't thank enough each and every one of you for making this possible!
As you know, I make my videos in two languages, first in Ukrainian which is my native language and than I add an English voice over. To tell the truth, I would have never though that English versions would become so popular and that I would receive so many wonderful comments and opportunities (more on opportunities later) all thanks to those extra 30 minutes I spend on every video recording an English version. Thank you! Thank you so very much!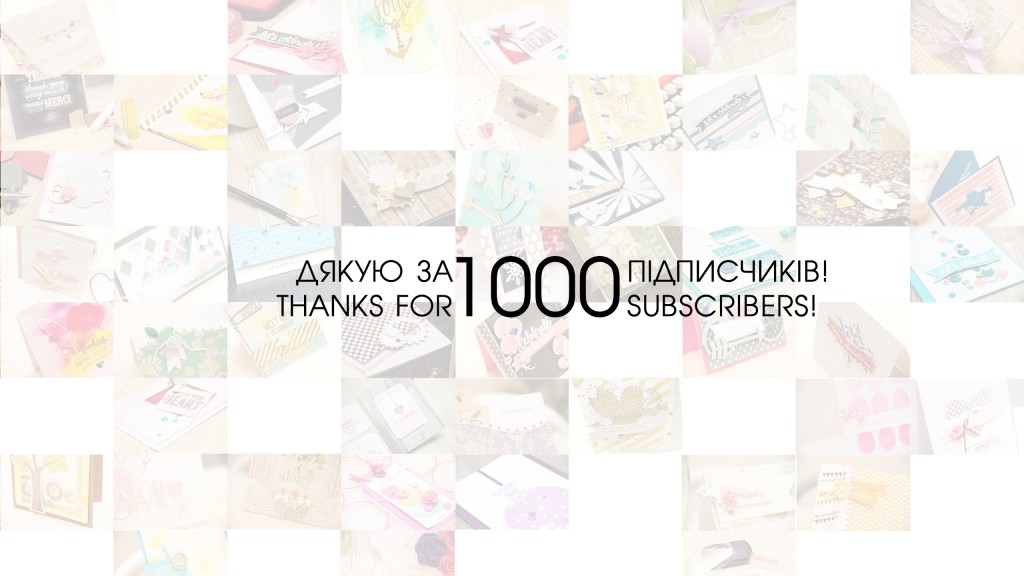 The very first person I should thank is definitely my husband, who keeps pushing me to be better and who actually suggested I should create an English version of this blog and than add English version of my videos (although I do sometimes hate him for this lol). And I should also thank Kristina Werner who happened to see one of my videos in her inbox and not only liked it but also commented on it and shared it with her followers.
And I also should thank each and every one of you – my subscribers! You are my inspiration, you keep me motivated and determined and definitely help my with new ideas! Thank you so very very much!
Now, not to bore you any further I have a little prize package for you! You can watch a video above to find out what's inside and how you can win! Thank you!