This post is also available in Українською мовою
Welcome back for a new Pinterest Inspired episode!
This is another post from the bi-weekly "Inspired by Pinterest" series. In this series I use images found on Pinterest as inspiration for my cards. You can view all posts from this series by clicking here.
Today I'm sharing a very yellow, very geek belated birthday card. I myself am a computer geek so I would definitely enjoy a card like this on my birthday.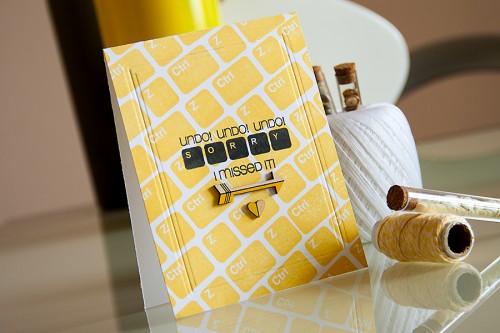 Here's the inspiration image behind this card – I love the big bold blocks of yellow color. And by the way, I collect images like this in a special Pinterest board called Inspiration and Color. Be sure to follow!
To create this card I used the Tech Talk stamp set. I like these little letter abbreviations, like the HB2U. And I'm actually going to use that for the inside of my card. I rarely decorate the inside, usually I would just write a greeting there, but having stamps that can be stamped on the inside of the card is always an added bonus.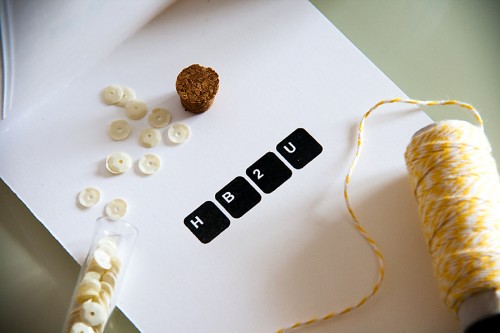 So for my card I'm also going to use the CRTL and Z stamps to create a background. And also the Undo Undo Undo and Sorry I Missed It for the front of my card and the first part of my sentiment. This is going to be a very simple card.
If you'd like to know how I made this card you can watch my video below or on Youtube:
Enjoyed the video? Please click the "thumbs up". Thanks!
A few more card details: