This post is also available in Українською мовою
Hi everyone! I'm excited to share two cards and a new stamp set from the September release from Create A Smile Stamps from Christine Drogt.
My first card is a hilarious one for someone who likes to travel in motor homes and trailers (me and my hubby want to have one when we retire so that we can travel across Europe). And the second one is a simple feel better soon card.
This is a second time I'm sharing cards using stamps from Create A Smile, you might have seen my first owl card here.
The oh Boy card is a really funny one as you have an expensive sport car pull two motor home trailers. Now these images, the second and third car on my card were not meant as trailers. In fact, the second one is a fire truck and the third one is an ambulance. I did a little bit of cheating here and turned them into motor homes.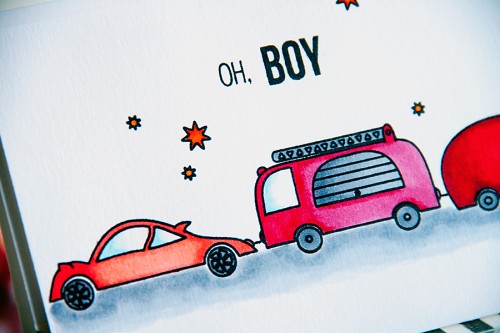 My second card is a super simple one layer card with a Wishing You a Speedy Recovery message. I used almost all the images from the set to stamp and background and than used a red marker to highlight and the sentiment and the crosses on my card.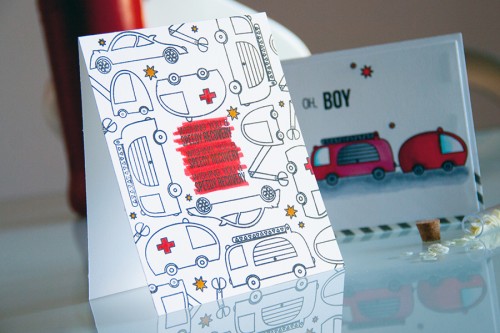 I used distress markers for this card and copics for the one at the beginning of this post.
As always, I'm sharing a video tutorial showing you how I created these cards. You can watch it below or on Youtube. Enjoy!
Like my video? Please click the thumbs up, thanks!