This post is also available in Українською мовою
Hi everyone! As promised, sharing my layouts using Gossamer Blue September kits.
I used to scrapbook a lot more last year, but with all the work and blogging I seem not to be taking any photos that I'd like to put on layouts, thus I scrapbook a lot less. I also like the idea of Project Life layouts, but again, I don't have photos to use for Project Life.
Because I loved products from Gossamer Blue September kits so much I just had to scrapbook something. I found a few photos in my instagram feed and than a few older photos and made three layouts.
Summer Delivery Layout  – this is a photo from my instagram feed. Its from one of the busy delivery days from my shop from this summer. Lots of boxes, lots of sunshine and lots of work.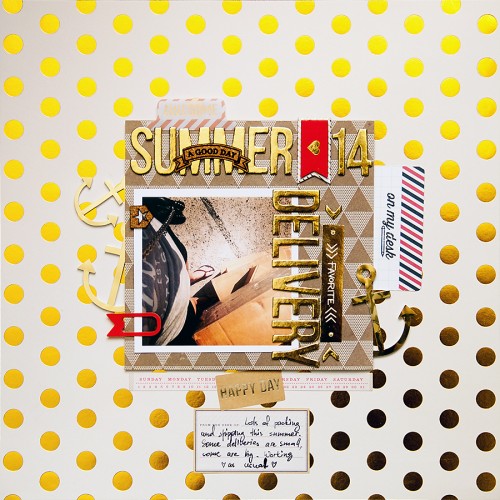 Just Go Layout with a photo from a trip to Cyprus we took this Spring. We only spent 4 days there enjoying the sunshine and watching a Ukraine vs USA football (that would be soccer) game.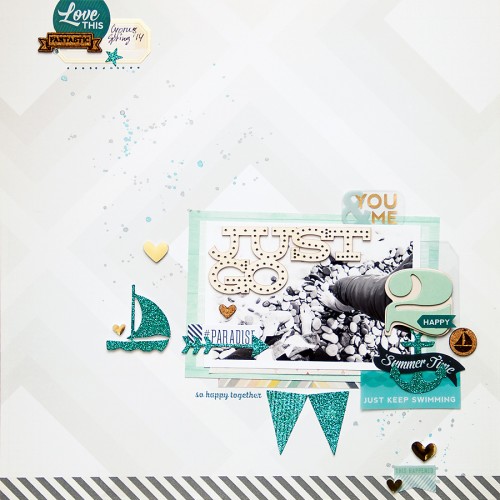 Coffee A Day – Keeps Bad Mood Away Layout. Just like An Apple A Day Keeps a Doctor Away. A very simple layout using left over products from the kits.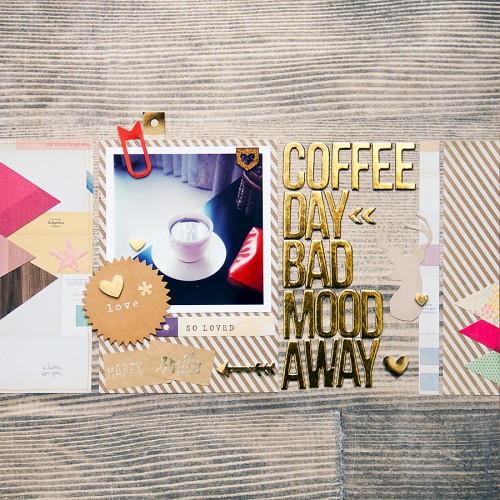 I loved loved loved working with products from the Gossamer Blue kits. Everything goes so well together and there's a nice mix of various products and textures (like cork, wood, acetate etc). Its just perfect.
Be sure to check out the gallery for more projects and inspiration.