Hello everyone! There's a new challenge at the AEI♥U blog, sadly, it is the last one for me. But the new team is simply amazing and I'm sure they will continue to inspire you with fabulous projects.
This week we are working with a sketch. Its one of my sketches that I designed a long time ago. I used to have sketch challenges on my blog and I have a collection of about 30 card sketches now. You can check them out here and feel free to use them too.
Here's a card I'm sharing today – very simple holiday card with a little bit of a spotlight stamping: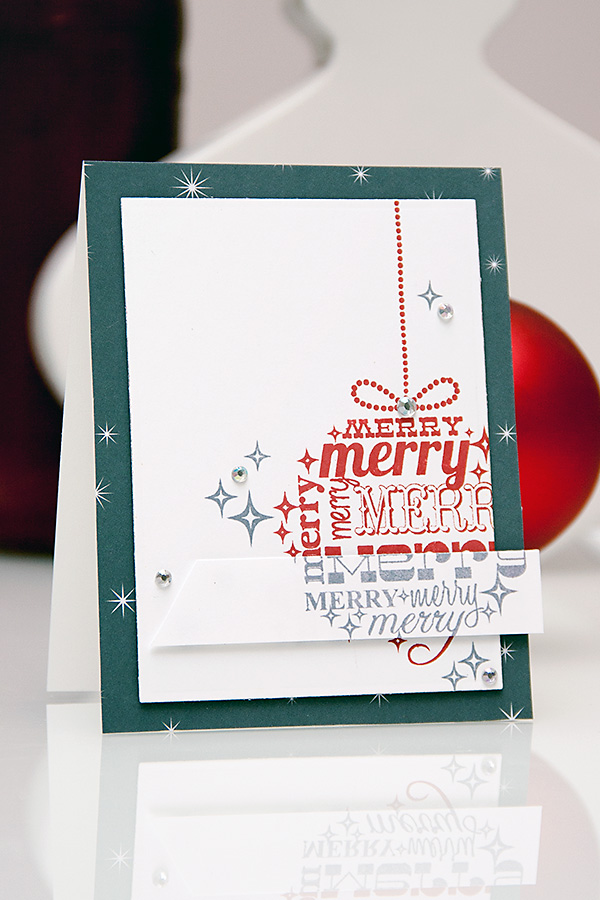 I used patterned paper from Studio Calico's Magical 6×6 pad. Love that grey and white background with scattered stars. For my stamping I used the last year's Merry & Bright set from Avery Elle and stamped it in red and grey.