This post is also available in Українською мовою
Welcome back for a new Pinterest Inspired episode!
This is another post from the bi-weekly "Inspired by Pinterest" series. In this series I use images found on Pinterest as inspiration for my cards. You can view all posts from this series by clicking here.
Today I'm sharing not one but two videos using one die. One of the videos has been posted on the Spellbinders Youtube Channel and you can view it here (or scroll down a bit). And the second one is on a card I'm sharing today.
Here's the image that inspired me to create a card I'm sharing today: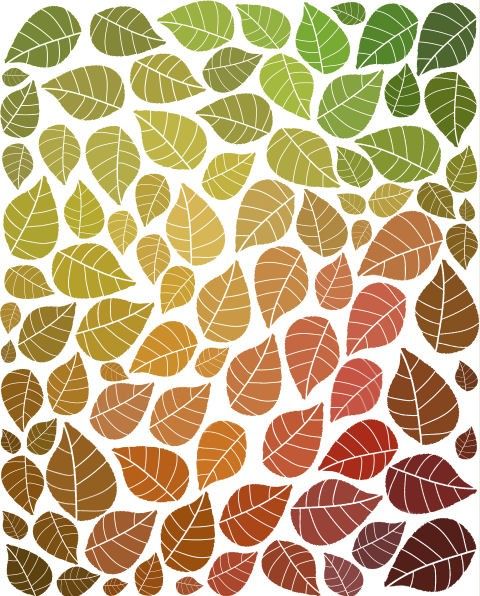 I really liked the color transition from green to yellow, to orange, to red and brown. Very beautiful and truly a fall color combo.
To create the card I'm sharing today I used one of the new dies from Spellbinders from the Trendy & Simple line. These dies are not yet available, you'll be able to buy them starting late October.
So here's the card I'm sharing today: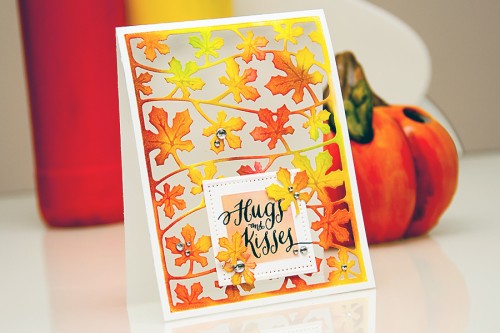 Its a large window card with inked leaves and a warm sentiment. If you'd like to know how I made this card you can watch my video below, or on Youtube:

Please remember to click the "thumbs up" if you like this video.
A few more card details: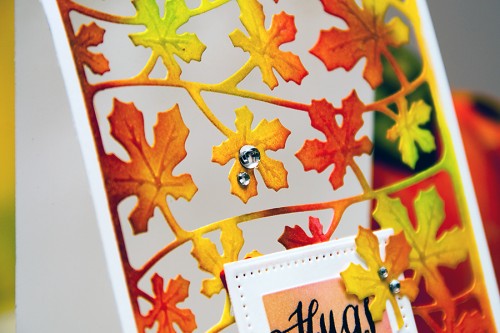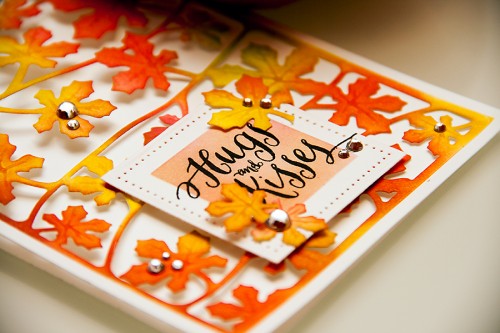 Links lead to two stores: ЗС – an online store here in Ukraine for my Ukrainian readers and SSS – Simon Says Stamp. Happy shopping!
I also want to share a second card, the one I made for Spellbinders using the same die. They have already shared that card and video on their Youtube channel, but I wanted to share it here as well.
This card is slightly different, I left the die cut plain white and made a watercolor background instead. You can learn how to make a watercolor background like that in detail here (its another video of mine).
Here's that video. Hope you like it!
So tell me, which card do you like best?