Hello friends! I am up on Altenew blog today sharing 3 projects focusing on the awesome (and funny!) Raise the Steaks stamp set. If you haven't yet seen my project using the new July release you can take a look here.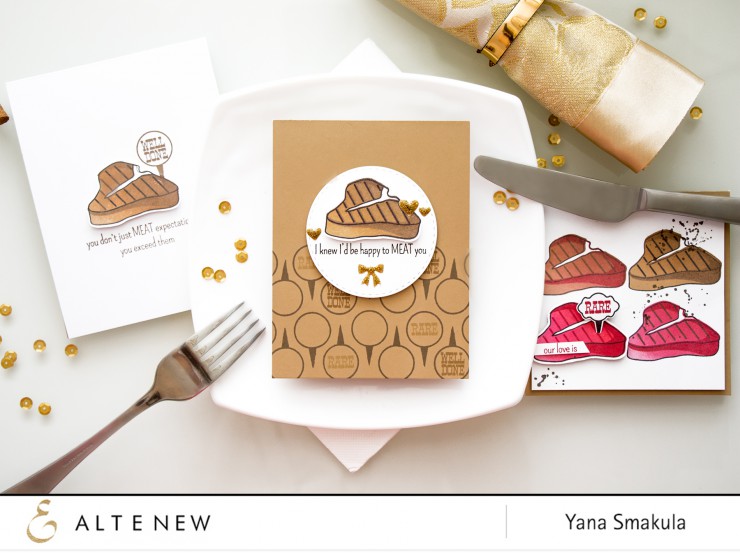 Now this stamp set will probably puzzle you a first. It did puzzle me a great deal! But as soon as I read the sentiments I knew exactly what I wanted to do with it. Raise the Steaks can be used to created cards for many, many different occasions for people who have a good sense of humor. For example, if you want to encourage someone/congratulate on a job well done, you can give them "You don't just MEAT expectations, you exceed them" card: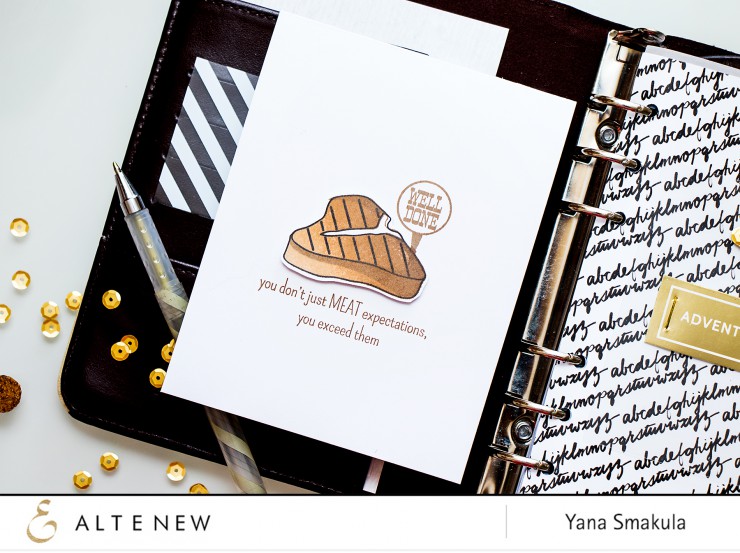 Or if you just met someone and want to brighten their day you can give them a "I knew I'd be happy to MEAT you" card with a nice well done stamped steak. Who wouldn't smile to a card like this?
Or better yet, you can use this stamp set to make a one of a kind Valentine's Day card! Simply use pinks and reds to stamp a rare steak and you are all done, oh sorry, rare!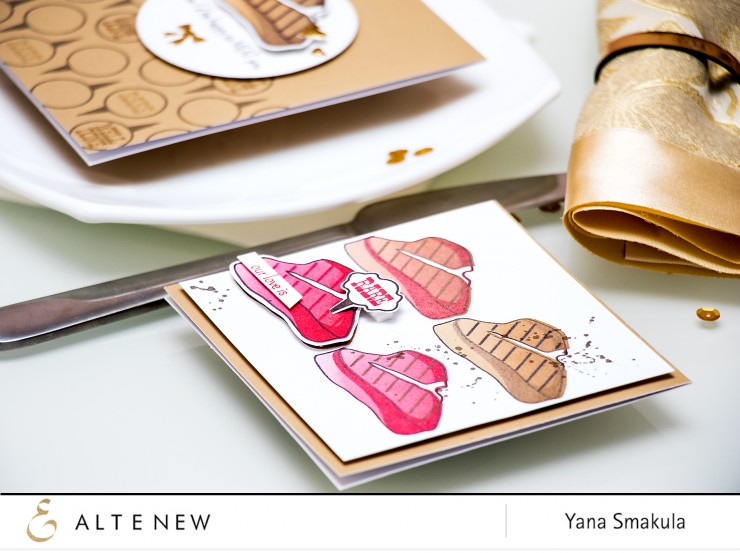 Are you a fan of cards like these or do you prefer more traditional projects? I'm curious to know. Please share your thoughts in the comments, I love hearing from you!
Supplies: