Hi everyone! I had a few minutes to play at my craft table today (I was working on the last two cards for the Christmas Cards Event I'm hosting on my blog in a few weeks) and I managed to make a card just for fun. I finally tested the super popular bokeh effect that everyone seems to be using.
I was very much inspired by this card from Ange. So here's my card: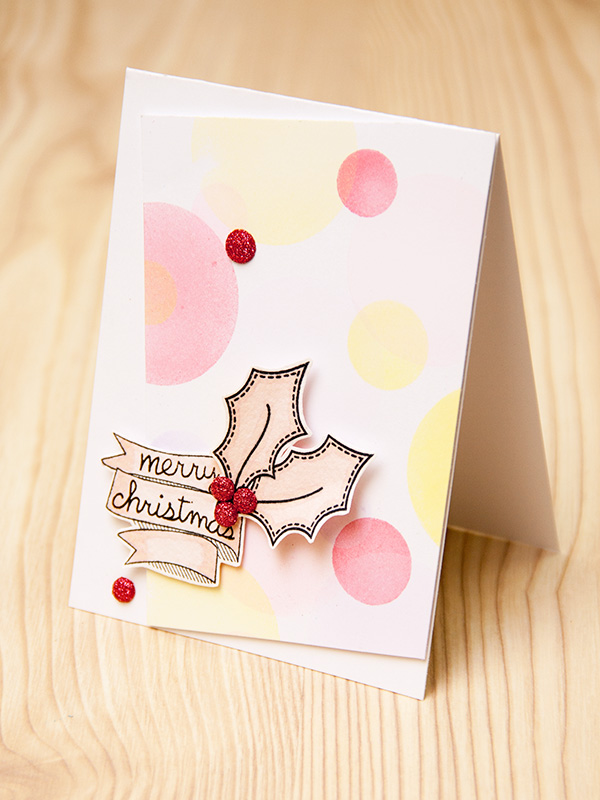 The bokeh effect on the back kind of reminds me of the Christmas Tree lights. And since I've always wanted to have a white tree with pink and purple ornaments I figured I'd use that colour combo for my card.
Here's at another angle – you can see the colours better here: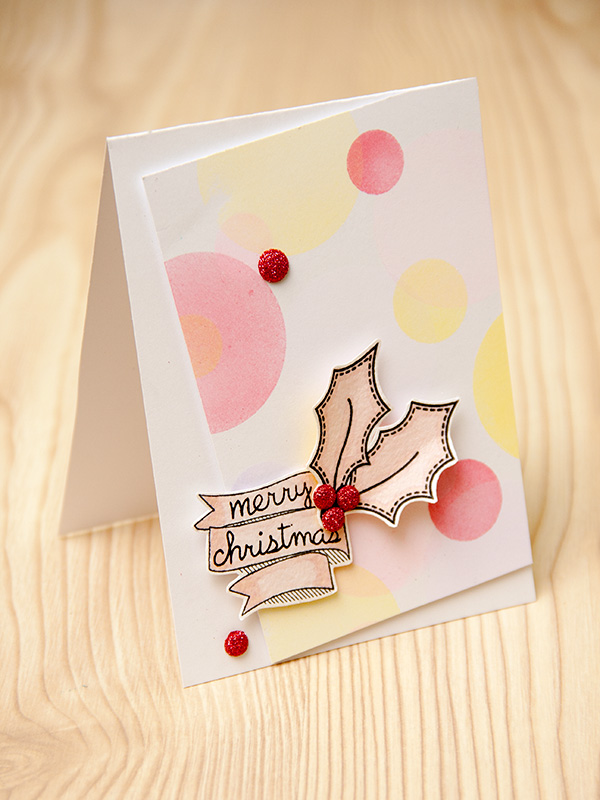 I really like the way it turned out – something other than the usual red-green-white.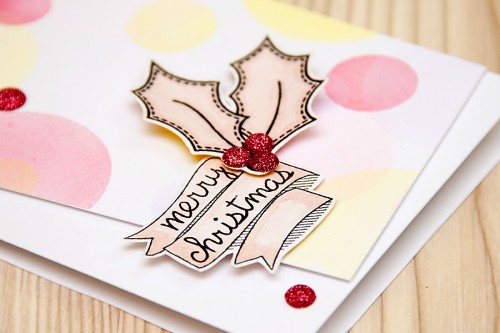 Supplies | cardstock (Dovecraft Premium White); stamps (Hero Arts – circles, Dovecraft – holly, Imaginisce – banner, Lawn Fawn – sentiment); markers (American Crafts Chromatix); ink (ClearSnap); glitter dots (Recollections); adhesive (Imaginisce).
Linking this card to Special Day Cards Challenge – Christmas Cards.
Thanks for stopping by!