This post is also available in Українською мовою
Do you scrapbook? I often want to, but either do not have the time, the photos or the supplies. But when the new June 2015 Kits from Gossamer Blue arrived at my doorstep (and I peeked inside) I knew right away I'd have to scrapbook a few photos.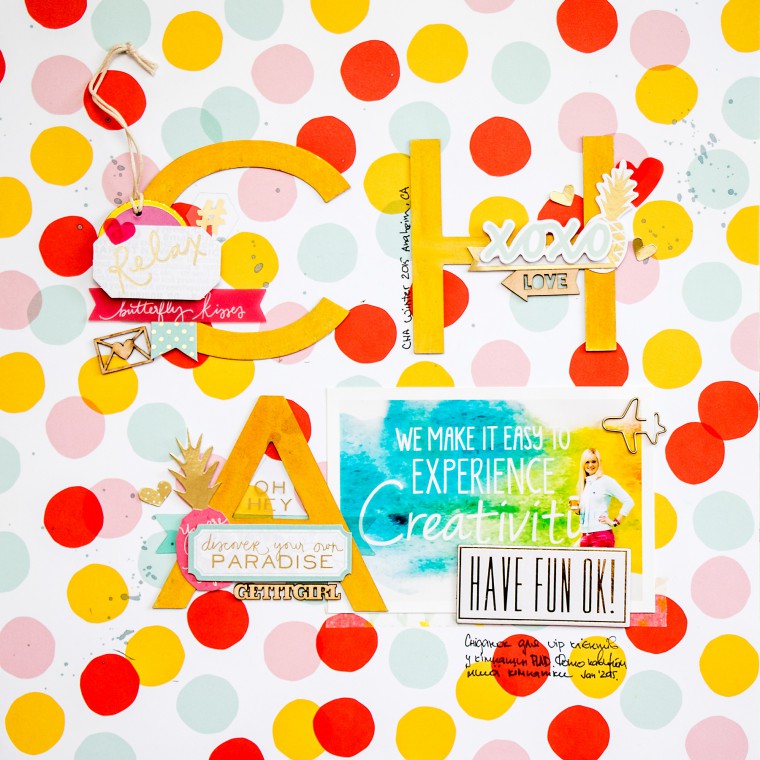 I actually made quite a few projects using these goodies and I'll be sharing them here throughout the month of June. Right now I have 2 layouts to share. My favorite product in this month kits is a pack of chipboard letters from Seven Papers. You can most definitely create those yourself out of cardstock using an electronic die cutting machine (and I do have one, but its tucked away in a corner somewhere) so I was excited to use these.
I used a photo from Winter'15 CHA show – I loved the colors on the photo and have been wanting to scrapbook it for a long time, products from June Gossamer Blue kits turned out to be a perfect option.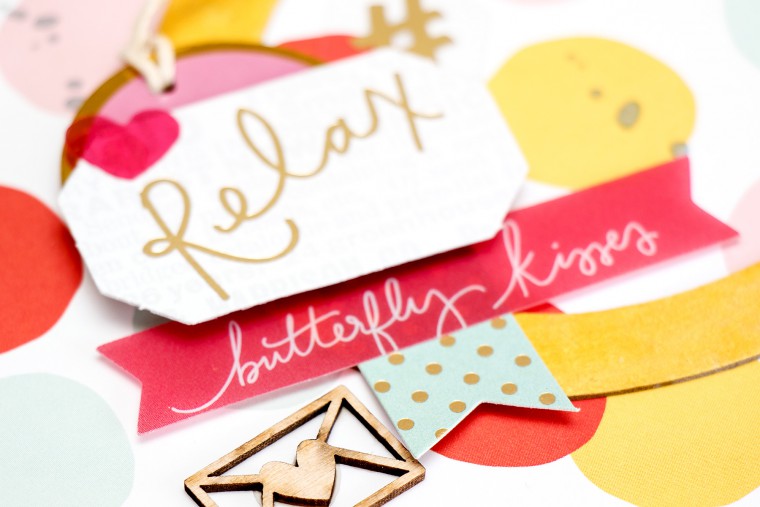 I spelled out CHA for my layout, color the letters using Hero Arts yellow and orange daubers and clustered a bunch of embellishments on each. I completely forgot about journaling and left no space for it on my layout, so I just added it directly next to one of the letters. I often skip adding journaling and than regret it a few years later when I can't remember the details of the event that I had scrapbooked.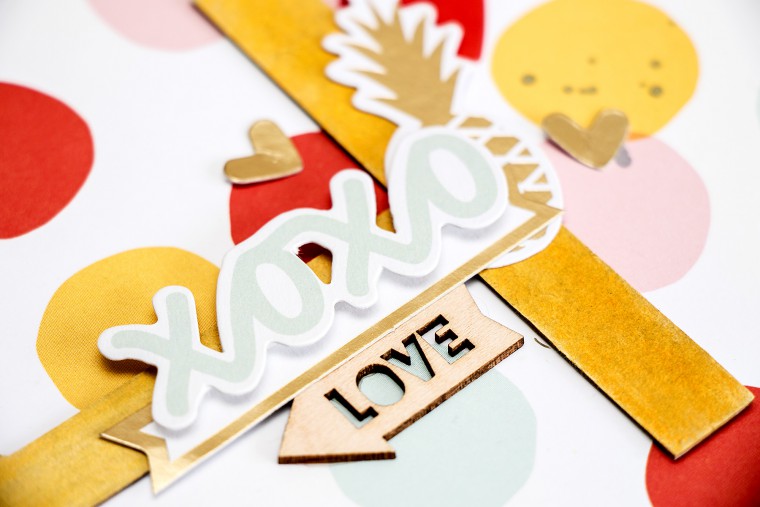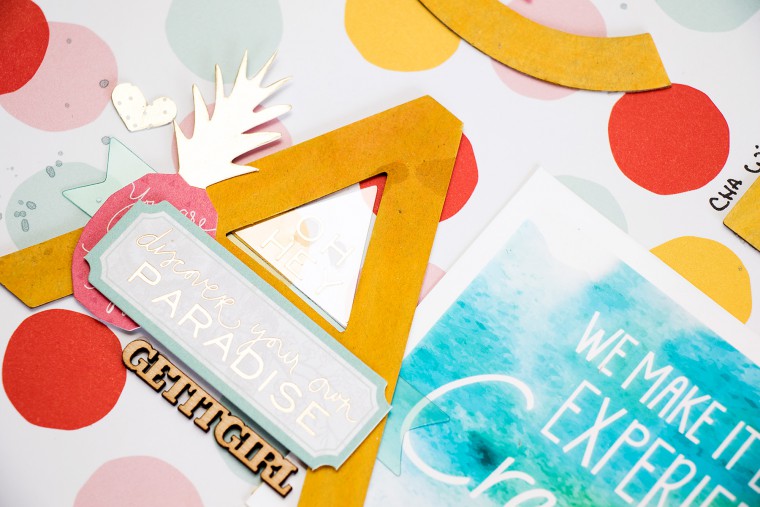 My next layout is called MEOW and its about our younger kitty. Whenever I change the sheets on our bed she immediately jumps on top and starts to play. I even gave her some pink ribbon to play with – she looked soooooo adorable holding it in her little kitty paws! My little kitty-cutie!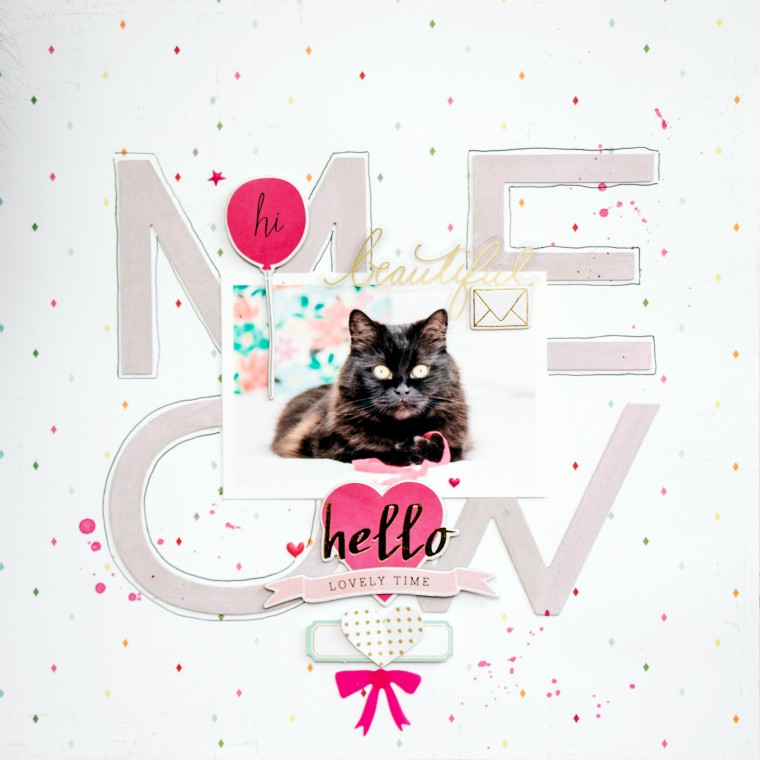 I also used chipboard letters for this layout, colored them using Ranger Distress Paint in Pink and outlined some using a black pen.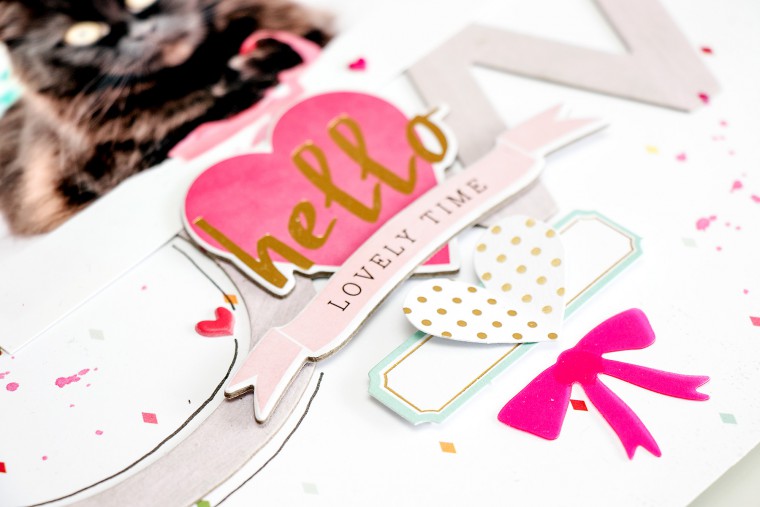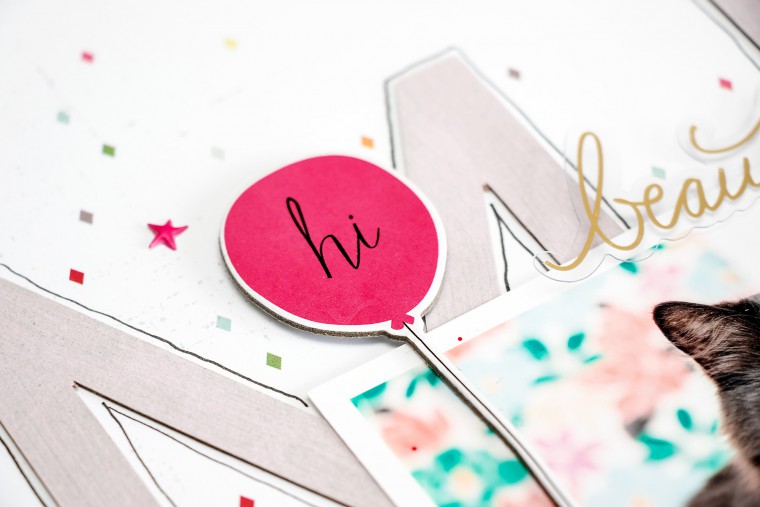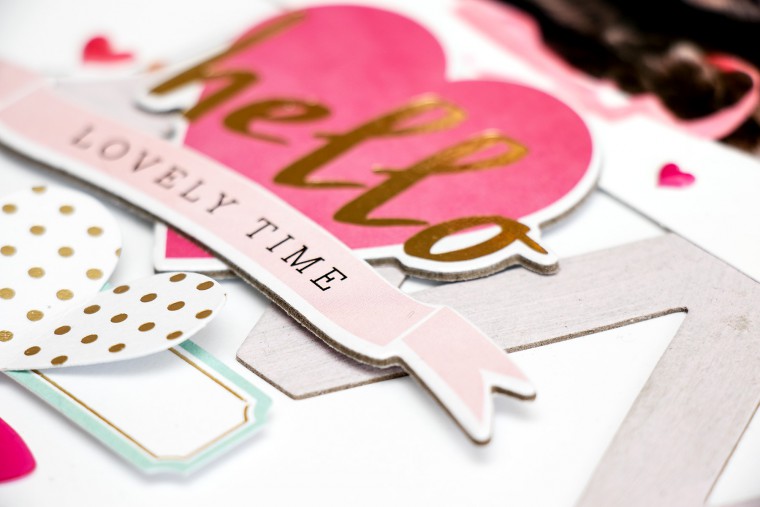 Be sure to stop by the Gossamer Blue gallery to check out the rest of the projects our design team created.