This post is also available in Українською мовою
We can't wait for the Create and Connect Show (formerly CHA) to start tomorrow in Las Vegas! Today was dedicated for booth building and conference.
Here are a few exclusive photos from the show floor.
Huge crates with products, furniture, floors and walls from manufacturers: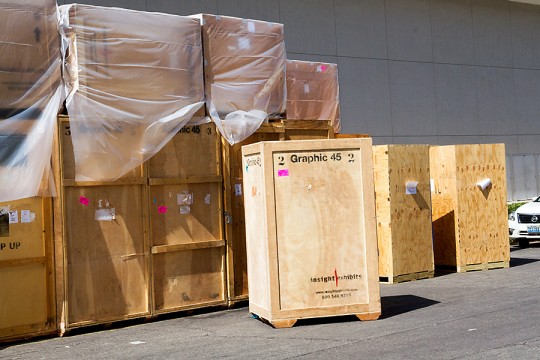 I'm trying to borrow one of the boxes for my blog readers, unsuccessfully 🙂 :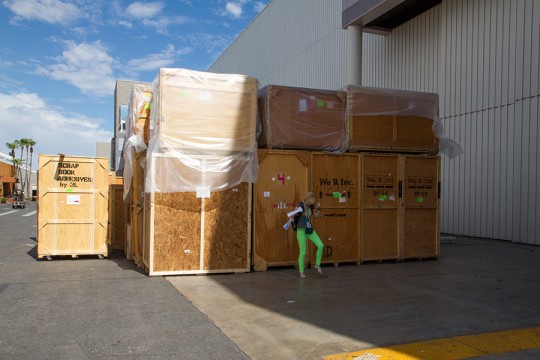 Back door entrance to the show floor: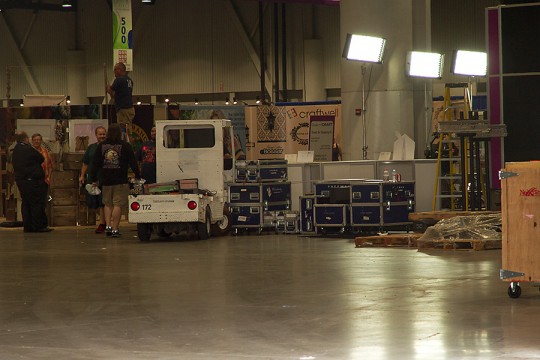 Almost finished Stampendous' booth: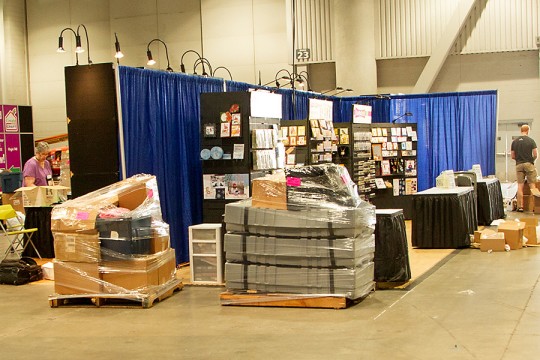 Boxes and products from American Crafts. I hear they brought about 10 crates to this show.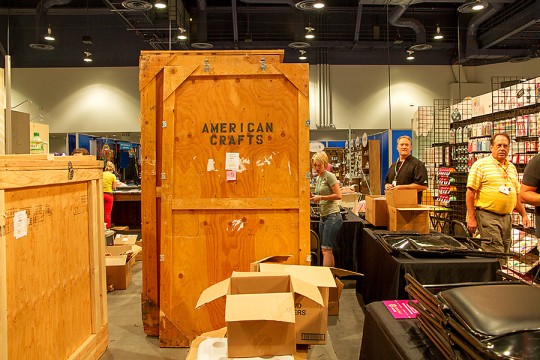 Imaginisce's booth in progress:
Amy Tangerine decorating the new Cut & Paste display: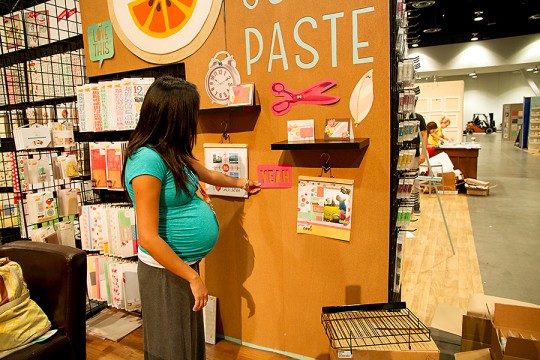 The force behind the Spellbinders booth! We were ready to help!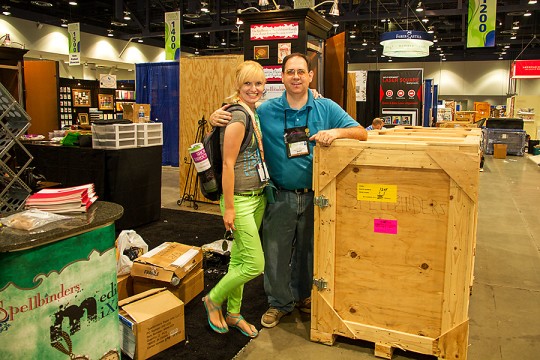 And finally while Elizabeth Kartchner is taking care of the newborn I'm hanging out with her husband Collin at the AC booth! Just kidding, although it was very nice to meet him.
This is all for now, be sure to stop by later!