This post is also available in Українською мовою
Hi guys, we finally made it to CHA! It is so nice and sunny down here. We are enjoying the weather.
We visited the CHA Top 20 Hot Products event last night and filmed a few videos for you. I am personally excited the most about Ken Oliver's Stick It and Hazel & Ruby DIY Decorative tape. I also loved Little B's flower making kits, they seem to be fun and easy to use.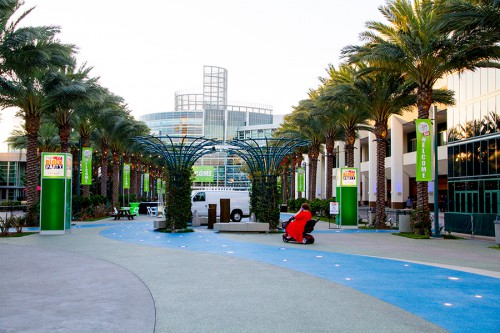 Anyhow I've uploaded 5 videos to my Youtube channel, you can find them below.
#1 – Stick It by Ken Oliver:
#2 – Flower Making Kits by Little B:
#3 – Fold Ease Paper Folding Fingertip tool:
#4 – DIY Decorative Tape by Hazel & Ruby:
#5 – No Sew No Glue Proggy kits:
Thats it for now! We are off to see more products and film a few more videos. Stay tuned!