I mentioned briefly in a few posts back that this time of year is very busy time due to CHA prep. In case you don't know what CHA is I wanted to write this quick post and let you know a bit more about it and also to encourage you to visit the show.
This year Creativation (this is a new name for CHA – Craft and Hobby Association) is happening in Phoenix (for a long time it used to be in Anaheim), show starts on Thursday, January 19th and ends on Monday, 23rd. You can read a lot more about the show on the show website.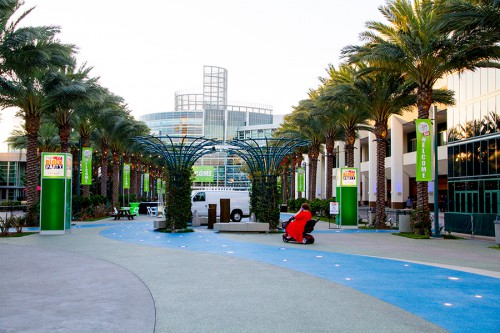 I will be at the show during all 5 days – I'll be demoing, doing make and takes etc. If you are attending the show you'll be able to find me at Spellbinders Booth most of the time plus at Hero Arts Booth on Saturday 9-11am and Sunday 12-2pm. If you are at the show – do stop by and say hi, take a photo and make a card!
A lot of different professionals can attend CHA, including bloggers and makers. In the past there were a lot more limitations as to who could attend the show, now it's much more open to those who are interested. For example, if you have a blog you can apply for a blogger badge and attend the show. Read more and register here.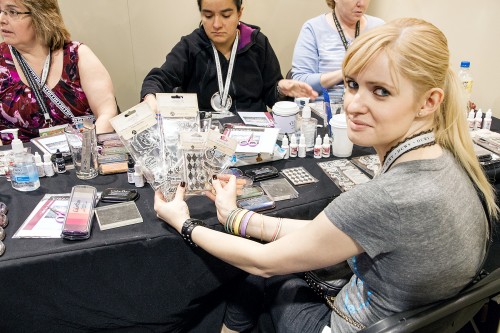 this is me a few years ago at a CHA demo in ClearSnap booth
What I love most about CHA is (aside from seeing my crafty friends) not only the opportunity to see new products/releases, but also education. There are a lot of classes being offered during CHA educational days (a lot of them are free) that I have always found beneficial and rather interesting. You can learn how to blog better, Youtube better, pin more effectively etc. You can find entire education schedule for this show here.
So, are you coming to the show? Would love to see you!