This post is also available in Українською мовою
Hello everyone! I'm back with another quick video tutorial for you. Today I'm sharing a Thinking of You card for the Neat&Tangled blog using a newly discovered technique – reverse embossing (the name is probably very confusing, I should come up with a better one).
So here's a my card – I used a sentiment stamp from Neat&Tangled along with a custom stamp I made using a die (I talked about making custom craft foam stamps last week).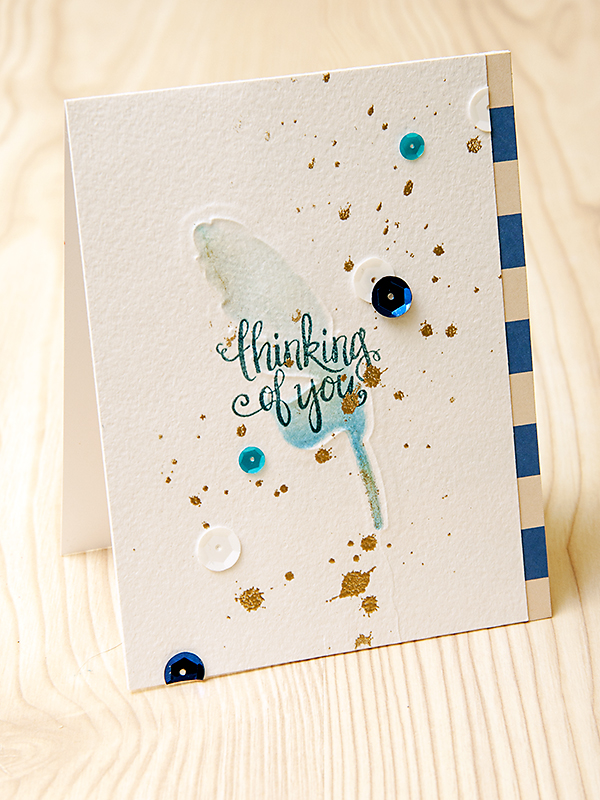 I used very little supplies for this card and absolutely no embossing ink. Instead I heat embossed with water. To stamp the feather I used several colors of smooch ink from ClearSnap (there are links in bottom of this post).
Here's my video tutorial for you:
If you like my video please be sure to like, comment and share with your crafty friends! Thanks!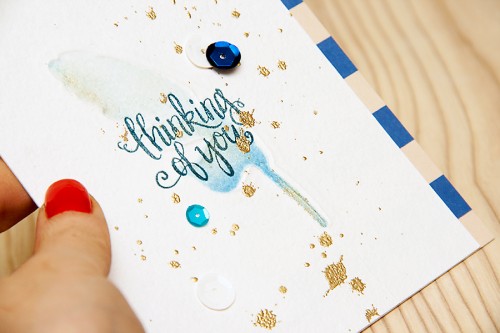 Links that begin with (E) lead to USA online stores and manufacturer websites. Links without (E) lead to my store in Ukraine.