Hi everyone! I have another love-themed card to share with you today. I very much like the non-traditional colors on holiday cards. Don't get me wrong, I love red and white or pink Valentine's Day cards, but sometimes I just want to experiment and see if other colors would work well.
For this project I went with light blue, green, pink and black. I think the card turned out lovely. What do you think?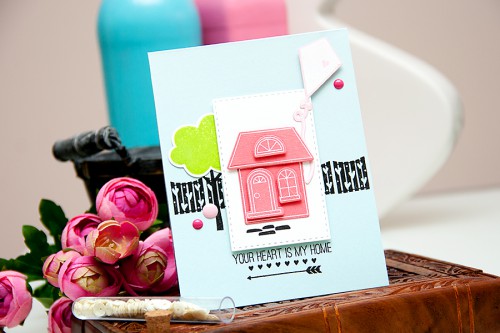 I started by stamping the black fence directly onto my card base. I love the adorable heart-shaped holes, they look so cute!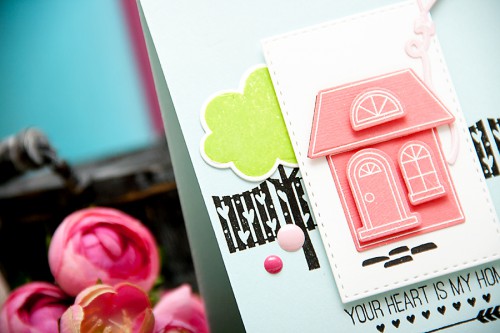 Next I die cut a rectangle out of white cardstock and "build" a house on top of it. I used lots of foam adhesive to create dimension on my project. To frame the piece I also stamped a sentiment under the rectangle in black ink, added a few tiny hearts and an arrow. I just love that arrow image!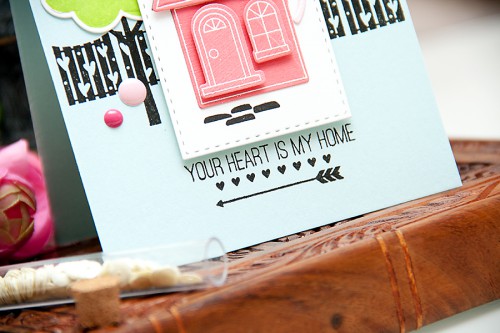 I also added a tree as I felt my card needed an additional pop of color. I stamped the bottom part directly onto the card base and added the die cut top part over it.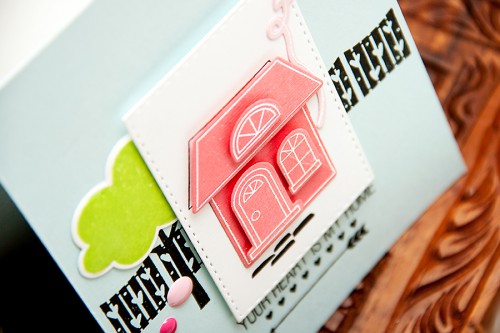 To give this project a bit of a whimsical look I also added a light pink kite. I had it sitting on my table from a previous card I made and I didn't want to throw it away, so I used it here.