This post is also available in Українською мовою
Hi everyone! I'd like to share a couple radio cards with you today using the newest stamps from  Create A Smile. Yep, radio cards. If you think about it, radio images are something fun and a bit unexpected to put on a card. Add a fun sentiment to it and you've got an cute card that is sure to make you smile.
My first card is a Thanks for Listening card. Its a one layer project with images colored with Copic markers. I used thinner cardstock for this card and on my video I talk a bit about how you can cheat to avoid the ink bleeding to the other side of your paper. Very easy trick.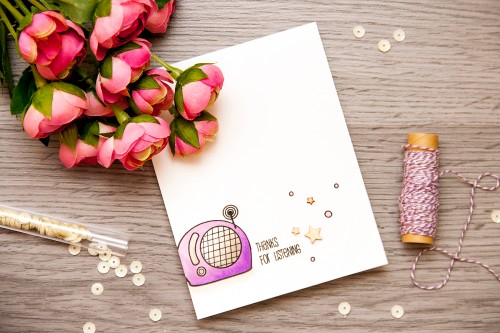 Next up is a Happy Holidays card. Same vintage radio images one stacked on top of the other and colored with Copic markers.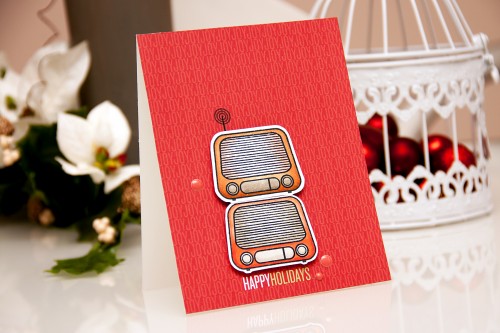 If you'd like to know how I made these cards please watch my video below or in HD on Youtube. Thanks!