This post is also available in Українською мовою
Hello, all! I am the kind of person who always makes an attempt to decorate everything around. This month I decided I needed to make myself a couple pencil and brush holder to sit and look pretty on my craft desk. I used empty soup cans and covered them using patterned paper from November Kit from Gossamer Blue. I wrapped several cans using diagonal black patterned paper and adhered it in place using double sided adhesive and glue.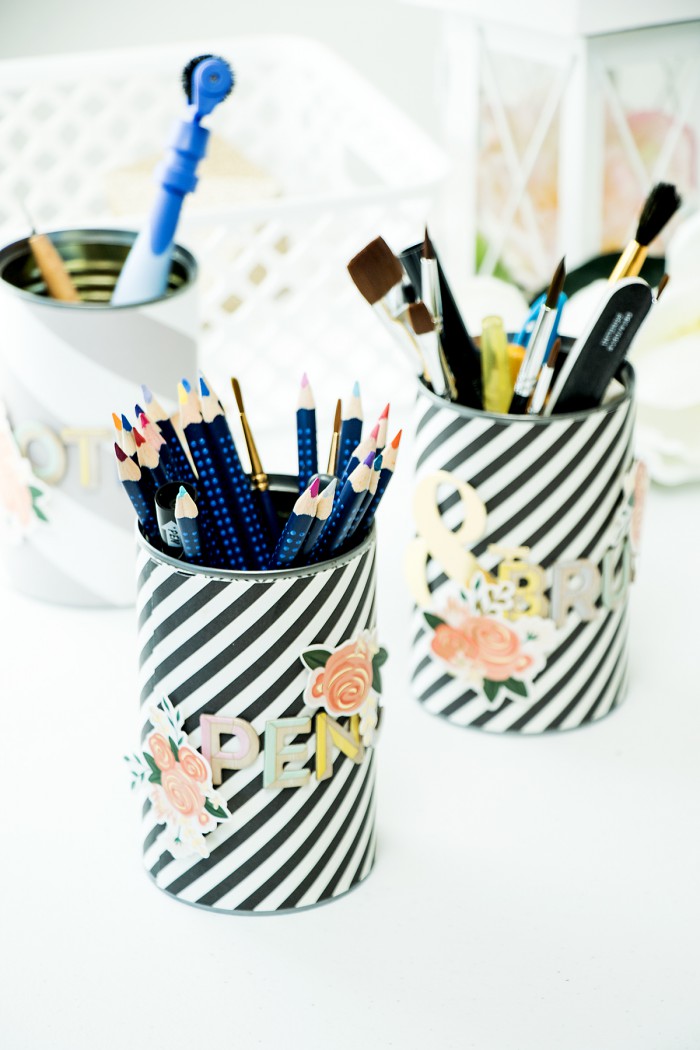 I made one holder for my Faber Castell watercolor pencils – I rarely use them, but I love to have them sitting on my desk within reach. The second holder was made to house my brushes. I also have some pens in there and a few more titbits. There's also a third holder for misc. I only have my Tool n' One in there so far and a paper roller tool, but I plan to add more pens and other tools in there.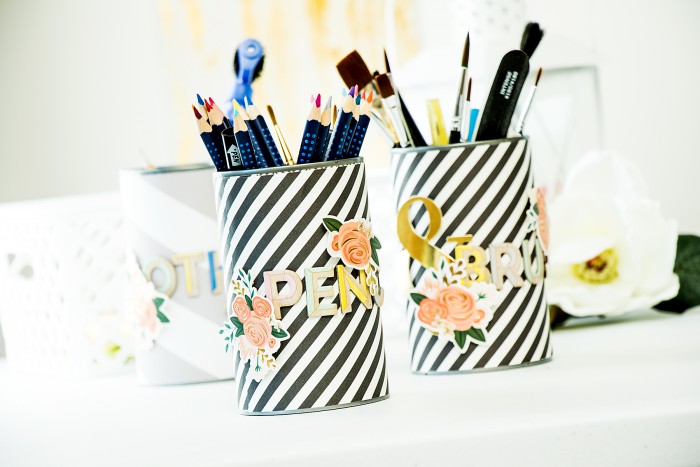 Each holder has a simple title done using chipboard letters from Gossamer Blue November kit and also decorated with cardstock floral dies cuts. Flowers have a touch of gold and make these holders look super stylish.
These were very easy to make and took me less than 20 minutes. Now they not only house my pens, pencils and brushes, but also decorate my desk. Such a perfect little accessory.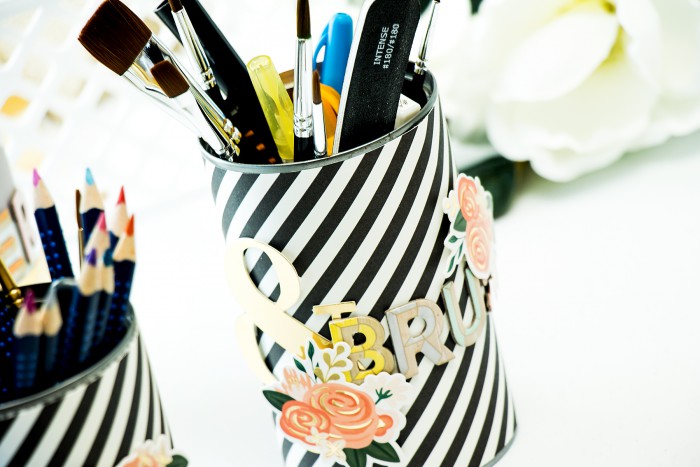 If you are looking for more inspiration using Gossamer Blue kits be sure to visit the gallery.