This post is also available in Українською мовою
This is another post from the bi-weekly "Inspired by Pinterest" series. In this series I use images found on Pinterest as inspiration for my cards. You can view all posts from this series by clicking here.
After a 6 month long break I decided to bring back the popular Inspired by Pinterest video series. I will try to keep up with my posting goal and produce two videos per month for this series.
You can find all of my inspiration in a special board here – Inspiration & Colour, please be sure to follow (I use those finds as a starting point for my cards – I sometimes like the color combos, graphic design, a special element or smth else)! 

For my today's card I used an image of these stripes as my inspiration:
And I ended up making 3 birthday card with almost the same pink and grey striped background: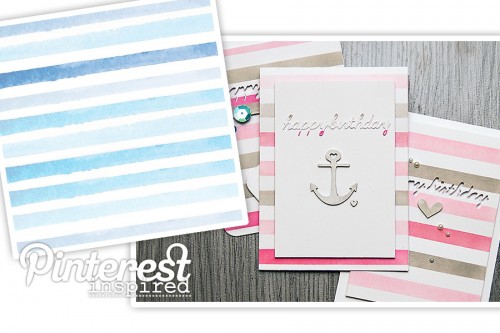 As always, I made a video to show you how I created the background. I'm also sharing a few tips and tricks on working with washi tape and a few variations of this technique at the end.
I'm showing how you can substitute a mask with a simple design with washi tape. Enjoy!
If you liked this video, please like, comment and share with your crafty friends! Thanks!
A few details: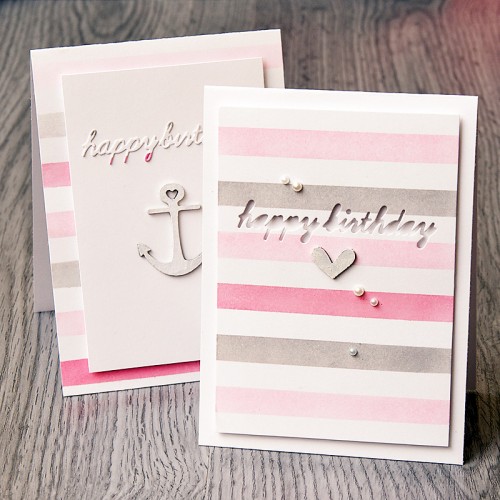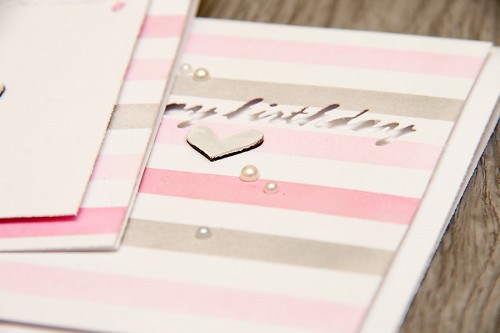 Links that begin with (E) lead to USA online stores and manufacturer websites. Links without (E) lead to my store in Ukraine.