This post is also available in Українською мовою
In this post you will find a step by step tutorial on how to make chalkboard bottle candle holder using empty vine bottles.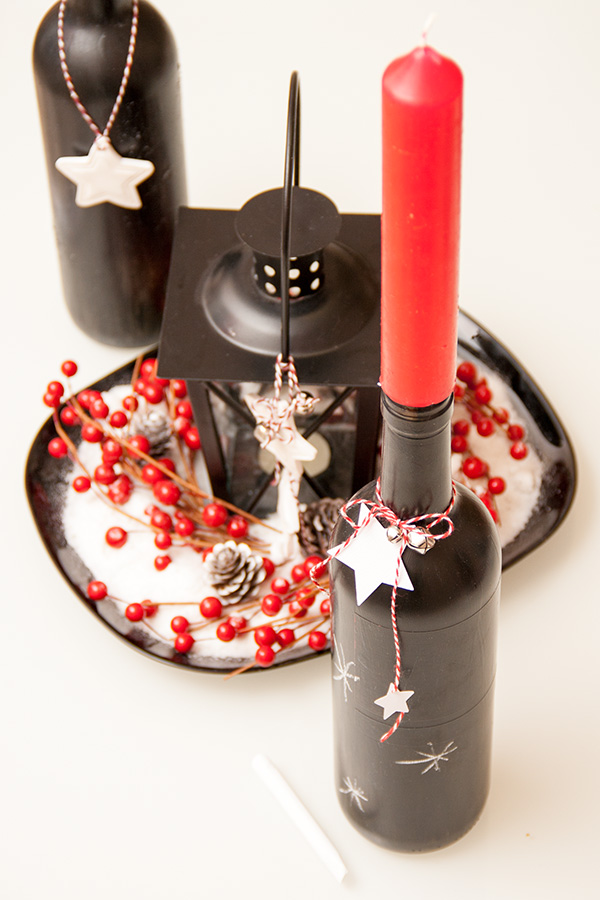 You will need:
Empty vine bottles;
Chalkboard paint from Martha Stewart Crafts;
Chalk;
Small embellishments – twine, die cut stars and jingle bells.
Start by washing the bottle and removing the label. Let dry. Cover with 3-4 layers of chalkboard paint: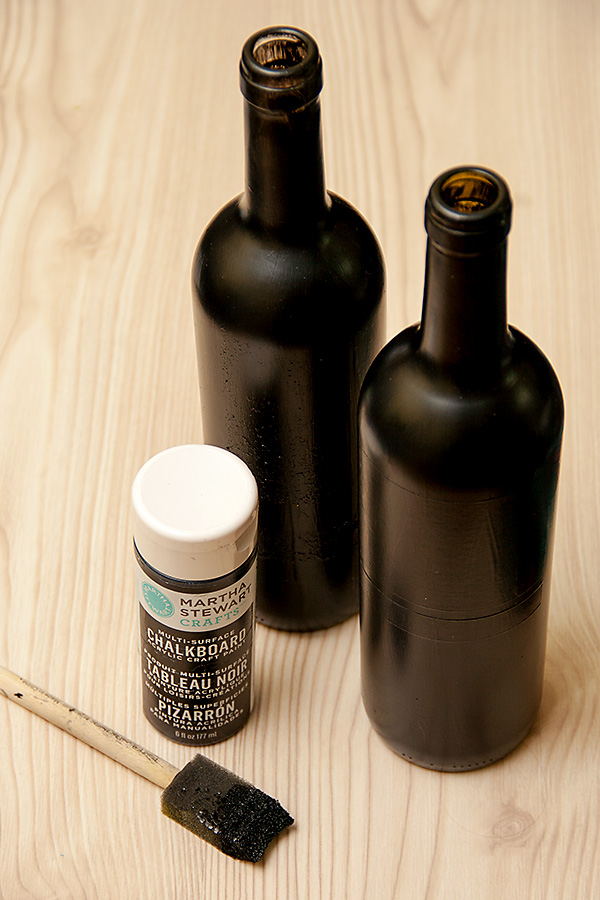 Use chalk to completely cover the bottle and prep it to be used as a chalkboard surface:
Wipe off the chalk using wet or dry cloth. Now you can experiment with your chalkboard surface:
Use small embellishments to decorate the bottle. Die cut a few stars, thread them on bakers twine, add bells and place on the bottle: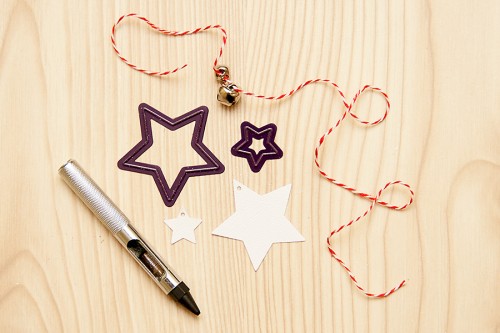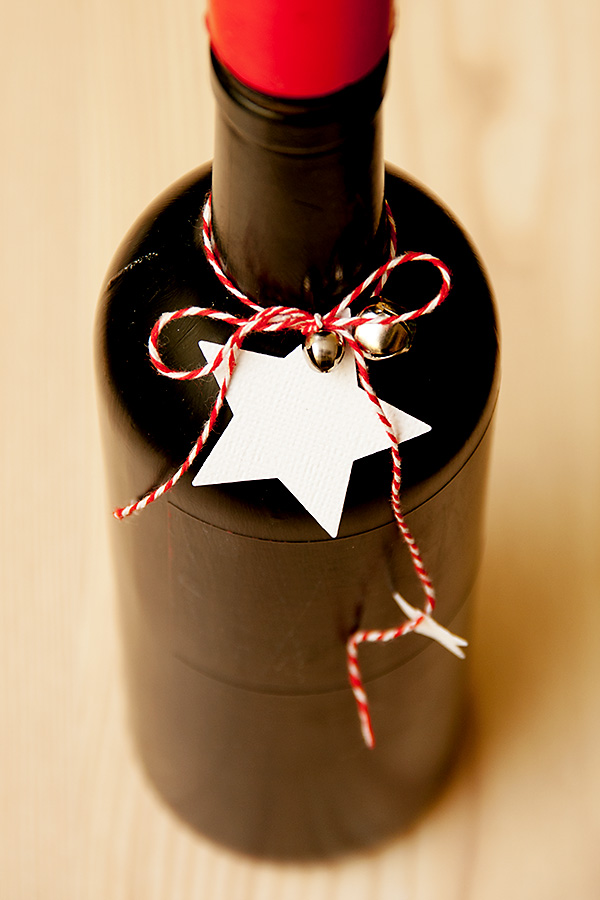 Place a red or white candle in the bottle and enjoy your candle holder!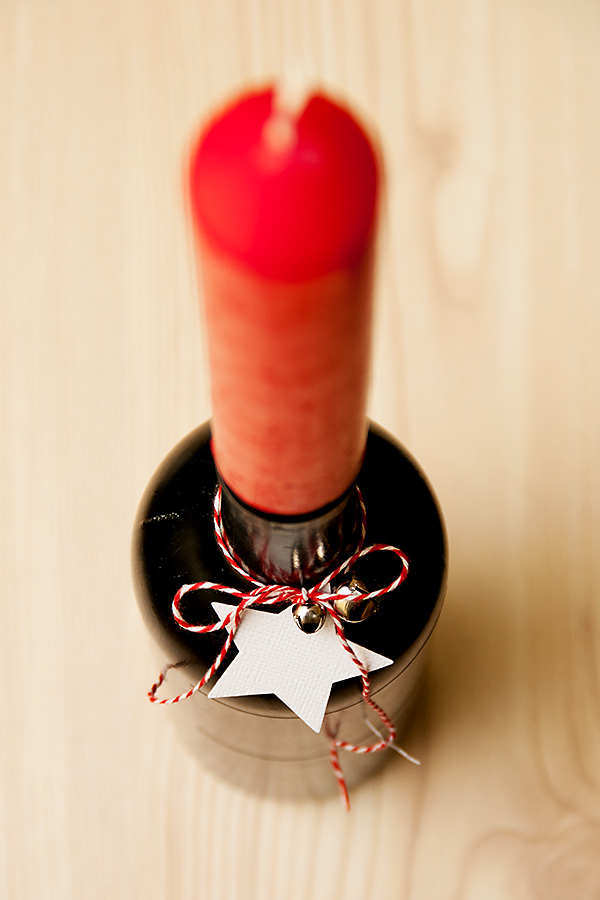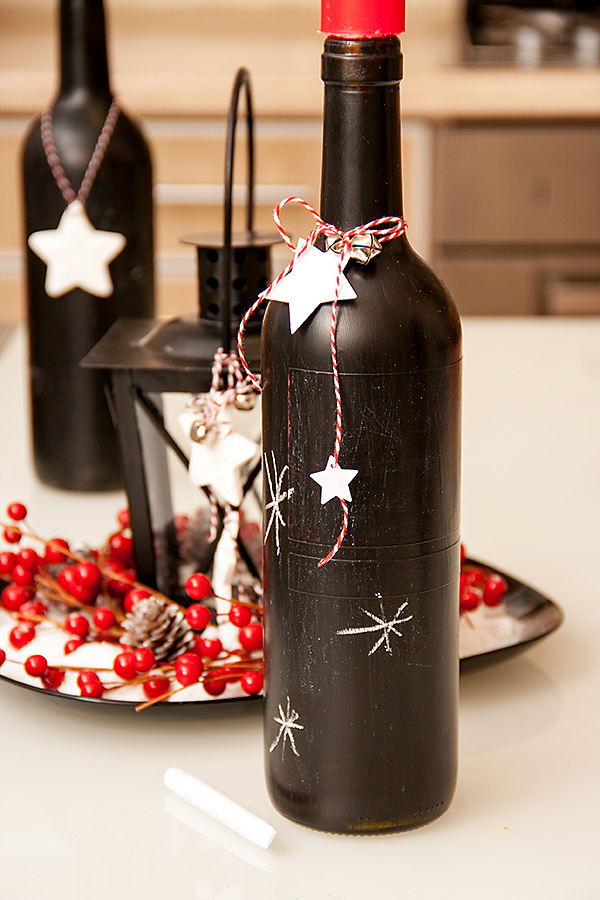 I was inspired by this advent calendar idea.


I'm proving links to my shop in Ukraine just a reference so that you can see which products I used. Also linking to other colors of Martha Stewart chalkboard paint to give you some options – you can make your candle holder in grey, blue or green.