This post is also available in Українською мовою
Happy Monday everyone! How was your weekend? I spend mine cleaning and re-decorating our balcony, I'll talk more about that at the end of this post.
Have you seen the Summer 2015 Hero Arts Catalog? It is full of fun and inspiring products! I can't even decide which one is my favorite, lol!
Please note, products from the new Summer 2015 Catalog will be available after May 5th 2015.
Today I'd like to share a colorful Birthday card with a fun and bright butterfly background. I stamped several butterflies in different colors and created one fun panel for this card. I used the new Color Layering Butterflies set, picked out a couple of colors of inks (all linked below) and simply stamped my heart out. Love the way it turned out, I think this might actually be my new favorite color combo!
I used a different set from Hero Arts to stamp my sentiment – the Tassels. I really loved the bold greetings there so I combined several and stamped in black ink onto vellum. I used clear embossing powder to set the ink in place. Vellum panel was folded behind the stamped panel and secured on the back.
I embellished my card with 2 black pearls from Hero Arts. These are purely decorative here and do not hold vellum in place in any way.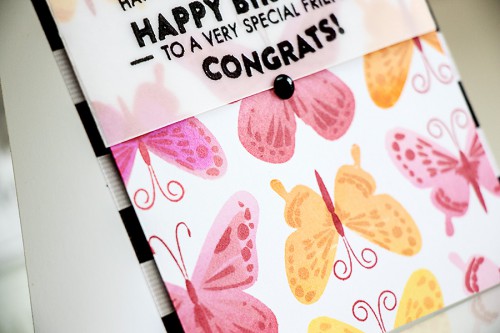 I mounted my stamped panel onto an A2 top folding card and also added 2 strips of patterned paper on the sides. What do you think? Do you love it or hate it?
Now back to the balcony. We don't own a house, but live in a flat on the 6th floor in a small town here in Ukraine. Since I don't have a garden (and since I like to garden a bit) I decided to turn one of our balconies into a little green garden. I pained the dark brown stripes to fake the fence last spring and I'm hoping to have some more paining done this summer.
Anyhow, I've spend this past weekend cleaning our balcony and planting a couple of flowers and plants. Hoping to buy some more in the next couple of days and plant a few more here.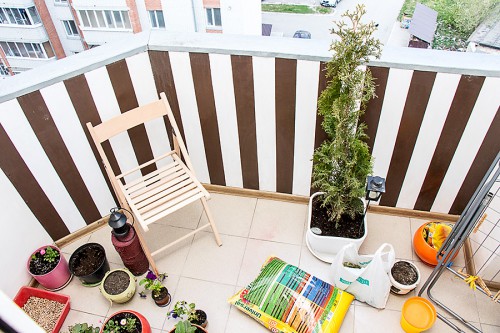 Here are a few close up photos of my garden if you are interested: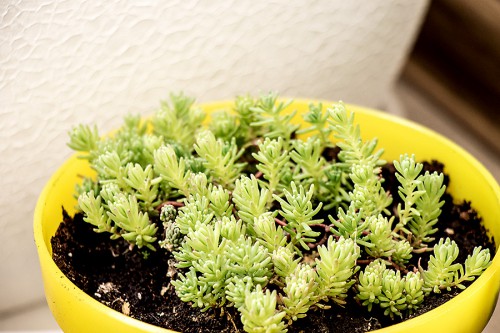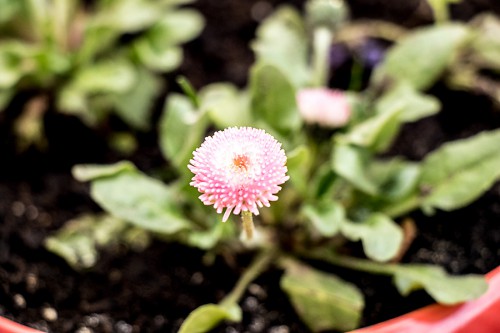 We have two black cats (a mother-cat and a daughter-cat) and they seem to be enjoying this little garden even more than I do, lol!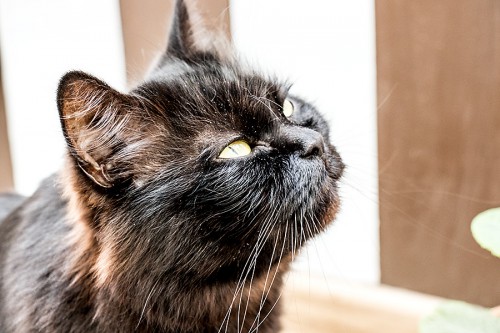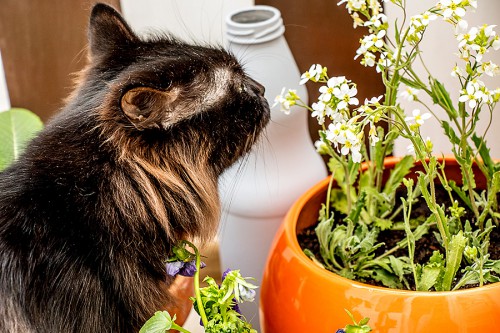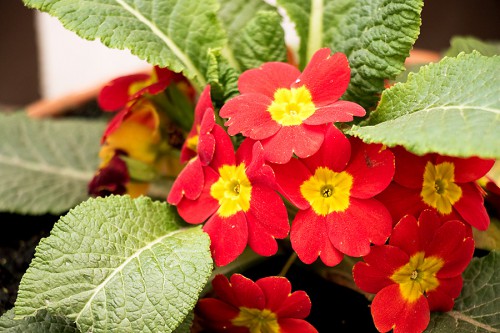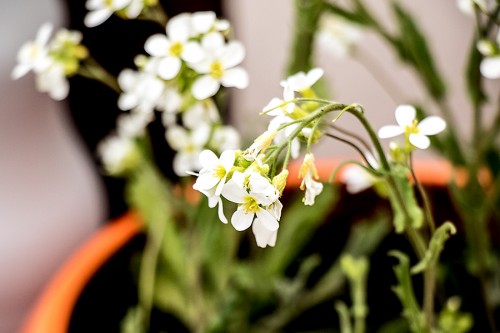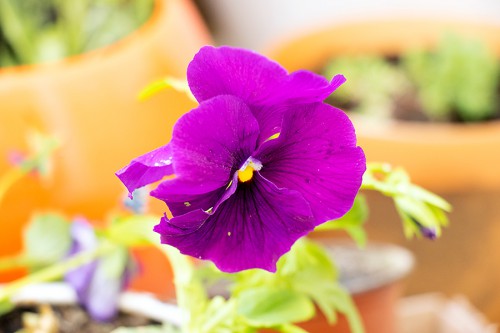 Do you like to garden? Do you have garden of your own? What kind of things do you plant there?
Supplies: