This post is also available in Українською мовою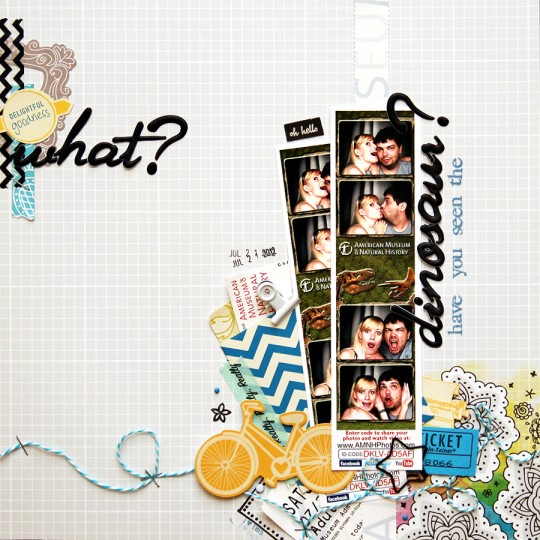 Today I'd like to share one of the layouts published in the Fall issue of the German Die Scrapperin magazine for 2012. The LO is called "Have You Seen The Dinosaur? …What?!". Lots of memorabilia was incorporated into this LO – mainly a photo we took in a photo booth in the American Museum Of Natural History in New York as well as the entry ticket.
I very much enjoy tips to museums like that, especially the ones that include dinosaurs and other pre-historic creatures. I can literally stay in the museums for hours studying the exhibit.
You can take a peek inside the magazine here: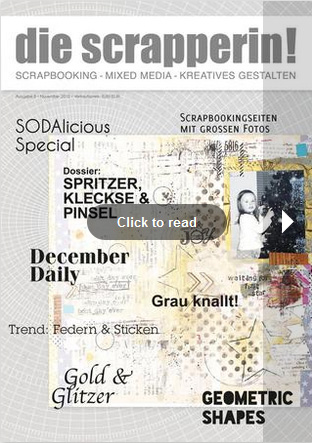 Details: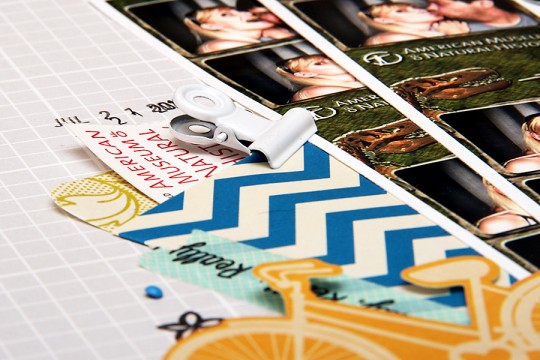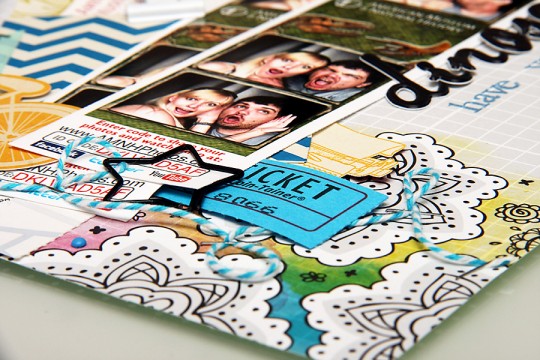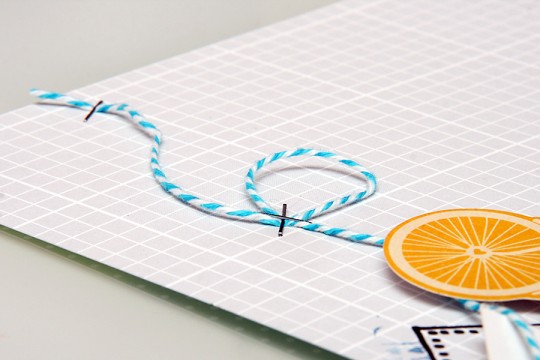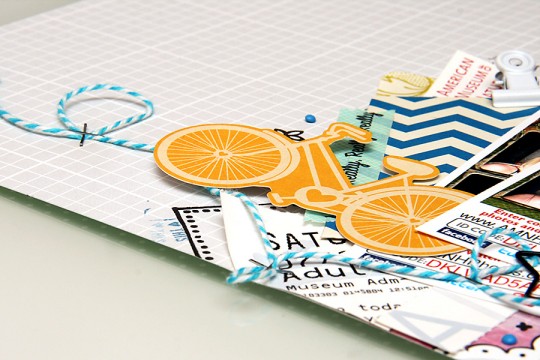 For this LO I mostly used products from the Sketchbook collection from Amy Tangerine American Crafts.