This post is also available in Українською мовою
Today I'm sharing my new layout based on a sketch from Art Ugolok. This is 34th Art Ugolok's sketch for me as a design team member.
For this LO I used recent Easter photos of my and my hubby. I actually took quite a lot of pictures that day and I'll be sharing those and using those for a mini album starting this Wednesday.
Layout is based on the following sketch, I absolutely love sketches like this one, the ones that have a frame or a border around the layout. This makes it a lot easier for me to implement my border stamping. Although for this particular layout I didn't stamp the border as I usually do, I wrote journaling there. I wanted to make sure to document my feelings and my story behind this photo and event and I couldn't find a better place on my layout to do it.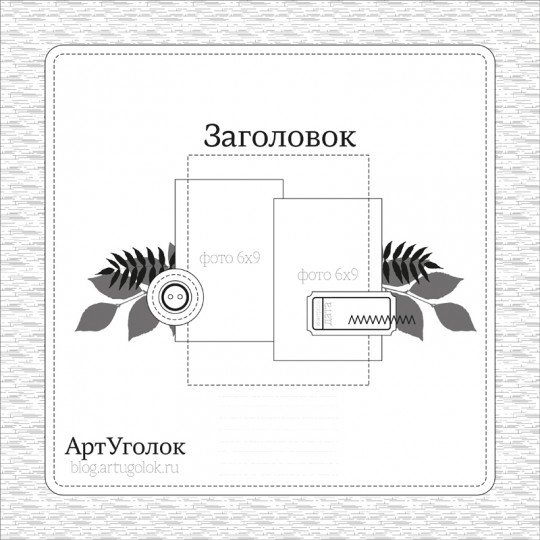 Here are a few closeups. You can notice I did some doodling on the layout – I draw some petals and leaves and also added some Ranger Distress paint in a few places: