This post is also available in Українською мовою
Do you like Poppies? I was not a big fan of those flowers until just recently. First I fell in love with the Spellbinders Poppy die and now – with the Altenew Painted Poppy stamp set. Both are fantastic products and both make you look at this flower in a new way.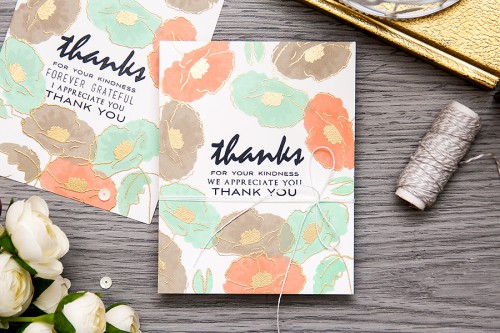 If you are still not a fan of poppies (or not a fan of red + black color combo) may I suggest you visit Pinterest and look up a few poppy images. You are going to be amazed when you see all the beautiful colors!
I'd like to share two very simple one layer cards today using the Painted Poppy stamp set from Altenew. I also have a video tutorial showing you how those were made sharing a few tips and tricks along the way. You can watch my video here below, on my Youtube channel or on the Altenew Youtube Channel.
Did you like this video? Would you like to see more videos like this? Please give it a thumbs up and share with your crafty friends. Thank you so much!
A few more close up images: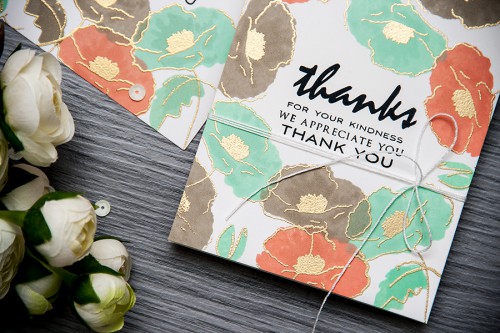 I started working on this card by stamping the central focal point – the Thanks sentiment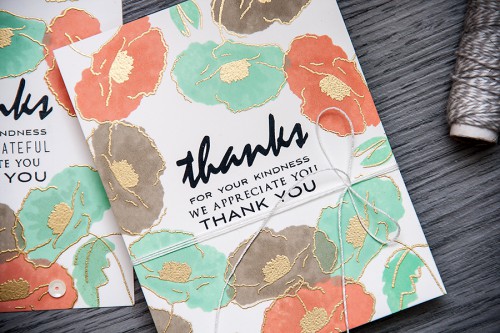 next I added large flowers in 3 colors – I used mint julep, soft cantaloupe and wet cement inks from Hero Arts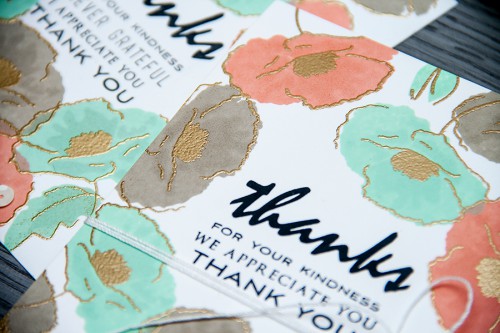 finally I outlined each of the flowers using gold embossing powder
Do you like flowers? Or poppies in particular? I have allergies, so I can't be in one room with any real flowers, nonetheless this doesn't stop me from stamping beautiful flowers on my cards.
Supplies: