Hi everyone! Moxie fab blog is inviting everybody to share a photo of their craft space, so I though I'd share mine. I don't have a separate room for my crafting, only a corner in my living room.
I'm going to start with a nice clean photo I took a few weeks ago:
I have Ikea Expedit unit installed there plus a couple furniture pieces from Recollections (got those on sale from Michaels during my second trip to USA) and that's where all of my crafting (and video making) takes place. I've posted a lot about my craft corner on the Ukrainian version of my blog, there are links to those posts below (just in case you feel like taking a look).
Here are most recent photos (snapped them just a few minutes ago). And yes, its always this messy. I had to blur our a few cards in the photo as I plan to submit them for publication.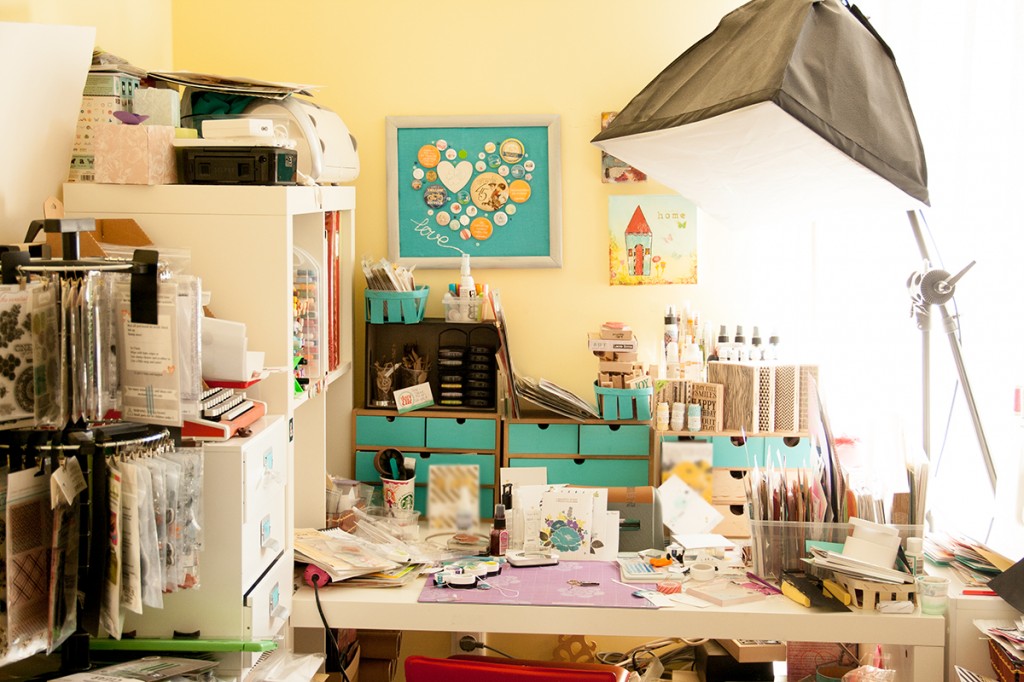 I'm looking at these photos and thinking I REALLY need to get this cleaned and keep it cleaned.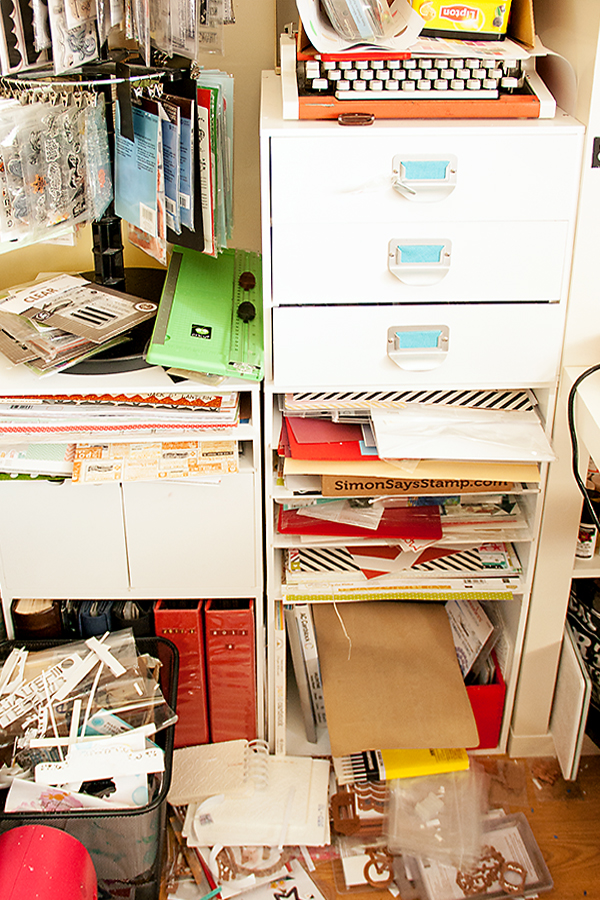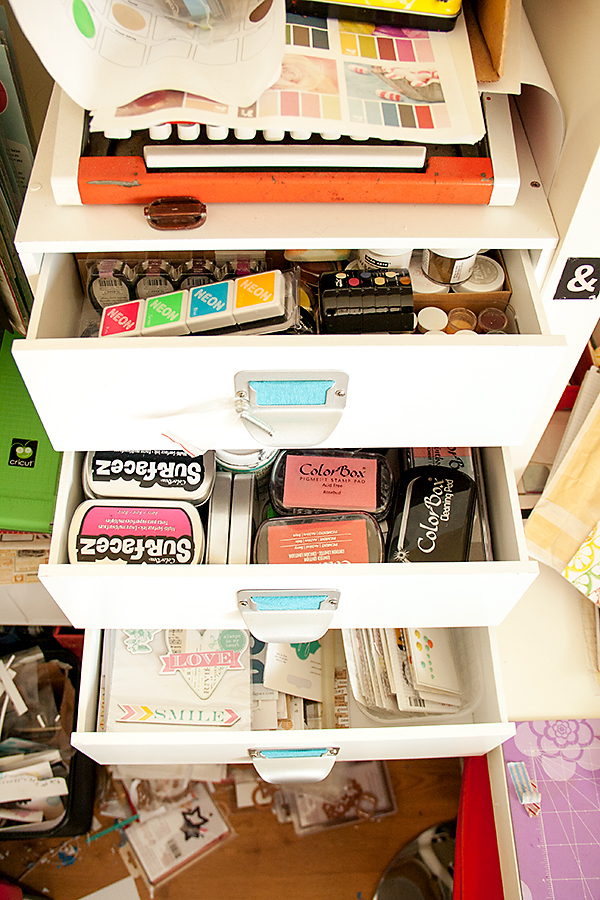 I usually also have a tripod on my table for the camcorder, but its in the kitchen at the moment (I was filming some stuff there). The art above my table is from the CHA classes I took and the blue framed piece – is a collection of badges from different companies I brought back from CHA. You can take a closer look at that here. There are also some nicer, cleaner photos of my space 🙂 .
And here is a detailed tour of my corner (there's also a video), but its all in Ukrainian.
Also sharing a Thinking of You card. I used Avery Elle stamps + various inks for this. Lots of masking and stamping.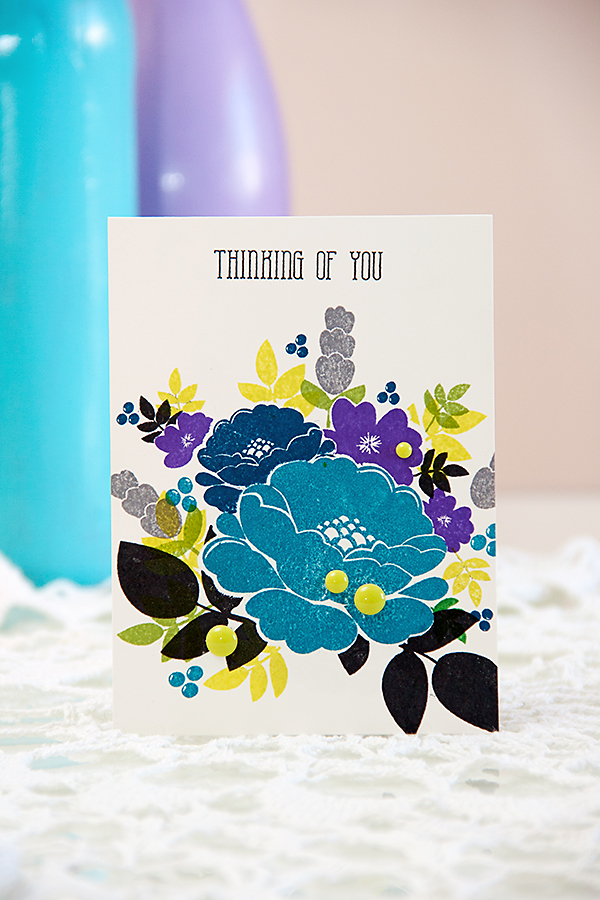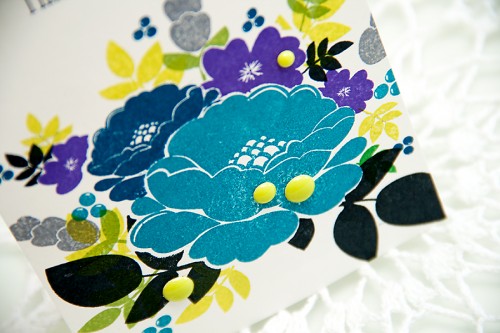 Linking this to: