My blog subscribers have been steadily growing over the past few month ever since I introduced English version of this blog (and changed the design to a more modern one) and so I thought it would a good idea to pop in and say hello, introduce myself and tell you a little more about my life. I personally love to know the people whose blogs I read, I hope you feel the same and will enjoy reading this post. Be sure to say HI the comments below, and feel free to share a bit about yourself if you like.
this is me 🙂 (summer 2015)
My name is Yana Smakula and I am a Ukrainian cardmaker and scrapbooker (English is not my first language so please excuse any typos and mistakes you might see here). I started making cards (and then scrapbooking) about 7 or 8 years ago, I started blogging at about the same time, but I only had my blog in my native language (I still run it and you can get to it by clicking on a blue and yellow flag in the sidebar, although I don't post there as much as I used to).
As I was making cards and sharing numerous photo tutorials I decided to try my hand at making videos (I wanted to apply for a Design Team and one of the requirements was to create videos). Needless to say the first video I made was horrible, lol (and of course I didn't get that design team position)! But that has inspired me to continue learning and to continue creating videos.
hubby (Oles) and I
I've been filming cardmaking tutorials in Ukrainian for about a year (and I've been sharing them on my Youtube channel, you might notice that all of my first videos are in Ukrainian; and this is actually why my Youtube channel has that weird name – Zrobysama. I didn't plan to have it for English audience) when my hubby, Oles, convinced me to start doing videos in English. And I am very happy he did as it turns out creating cardmaking videos is something I really love and enjoy doing (although it is challenging at times).
This brings me to where I learned English (I get asked this often). When I was a high school student I lived a year abroad in US, I was a foreign exchange student and I stayed with a host family and attended US high school for one year. This is when I fell in love with the country and people (in case you are wondering, I lived in Las Vegas, Nevada). And if you ever want to take an exchange student from Ukraine – please do!
My family loves to travel and my hubby and I always try to get out and explore as much as we can. We've traveled a bit to Europe, Asia and Africa, but there's still much to explore. I enjoy gardening and whenever possible I try to have a small flower garden on our balcony during Spring and Summer. I never know the names of the plants and flowers I have (at least not like I know my stamps and dies), but I just enjoy it.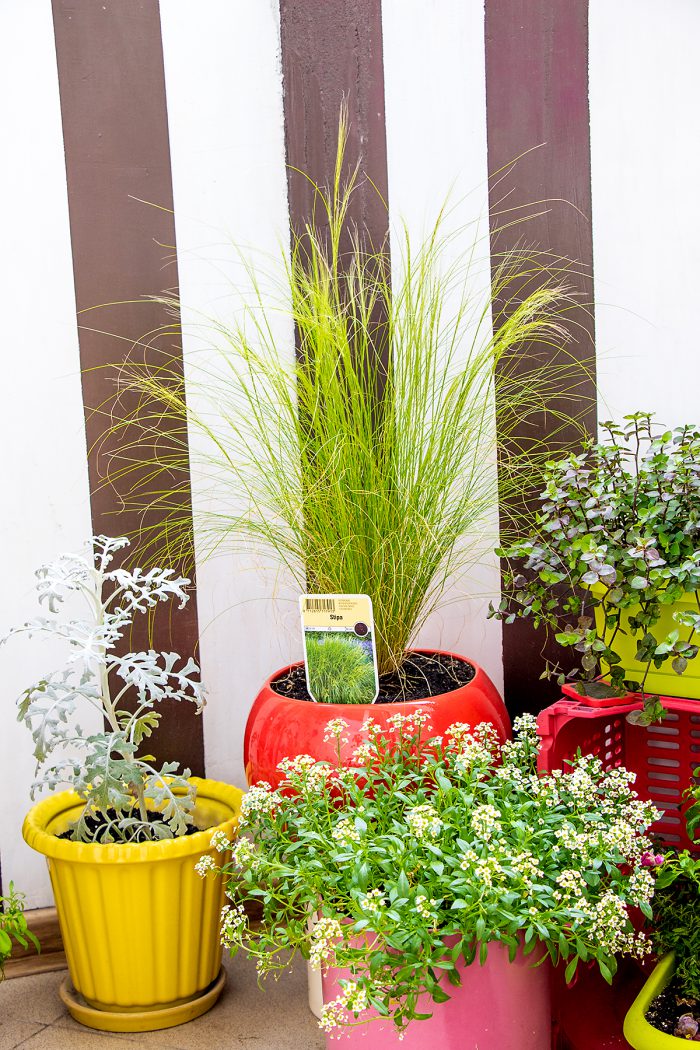 my balcony garden
I am also an avid online gamer and I hate to admit it, but I can spend a few hours a week playing on the computer (now lets pretend I never shared that, lol! ). I also enjoy listening to audio books, I mostly listen to classic detective stories.
Hubby and I don't have children, but we do have 2 kitties, very spoiled, but we love them dearly. They are both black and are a kitty-mom and a kitty-daughter.
I don't think there's more to share (at least nothing that is very interesting) about me, if you have any questions – let me know and do say hi in the comments 🙂 .