This post is also available in Українською мовою
Good morning ladies! Today I have exciting news to share with you! I have been invited to join Hero Arts Artists team! Yay!
I'm so very honoured and thrilled to become a member of this family. I love love love Hero Arts, I'm a huge fan of their products (especially the woodblock stamps, I think those are tools for life) and I have been following blogs of their artists for years!
New here? Subscribe and don't miss a single post again!
I'm joining the team along with the 4 other talented ladies – Donna Mikasa, Cheiron Brandon, Mariana Grigsby and Wida Miller, and I can't wait to start working!
Today I'm going to share a one layer modern Birthday card made with the help of many different birthday stamps and inks from Hero Arts.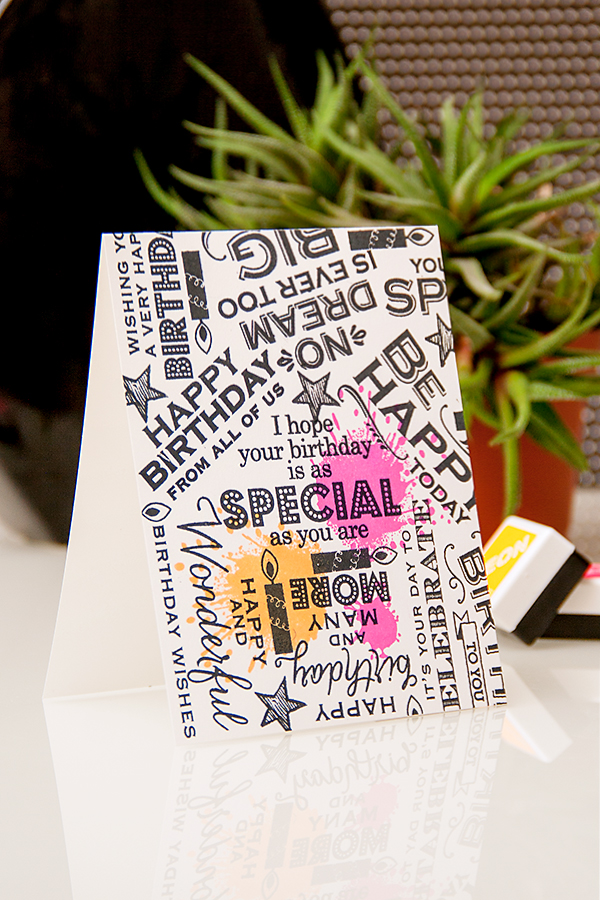 I used stamps from two sets from Hero Arts – from the Be Happy Today and Many Birthday Messages sets to create this one layer card. Its very simple, and easy to mass produce too. You can turn in into a masculine one by simply substituting pink with blue or green. Or make a Holiday or a Thank You card if you have lots of matching sentiments.
Creating backgrounds like this is fun, and it doesn't take much time at all. If you have any empty areas after you are done stamping you can fill those in by using small images. I used a small star and a candle to do that.
I'm sharing a video to show you exactly how this card was done. You can watch it here or on my Youtube channel. And be sure to subscribe too!
If you enjoyed watching the video please help me spread the word by clicking that like button, commenting and sharing it with your crafty friends! Thank you!
A few details: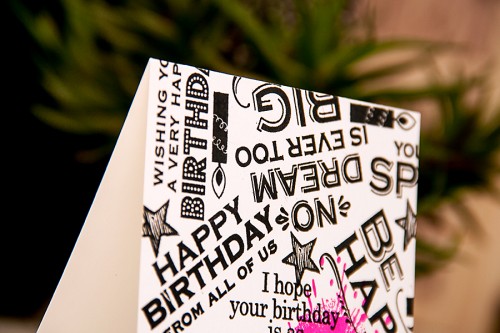 Links lead to two stores: ЗС – an online store here in Ukraine for my Ukrainian readers and SSS – Simon Says Stamp. Happy shopping!