This post is also available in Українською мовою
Instead of doing another Inspired by Pinterest video I decided to share something a bit different. I've been enjoying making cards with a stamped bokeh effect, so I though I'd share a video here showing you my way of creating this effect.
Here are some other cards with a bokeh effect I've shared on my blog over the past few month. All of them are Christmas-themed. The one I'm going to show you today, however, is a Birthday-themed one. I think this bokeh effect can be used on just about any card.
Here's a card I'm sharing with you today: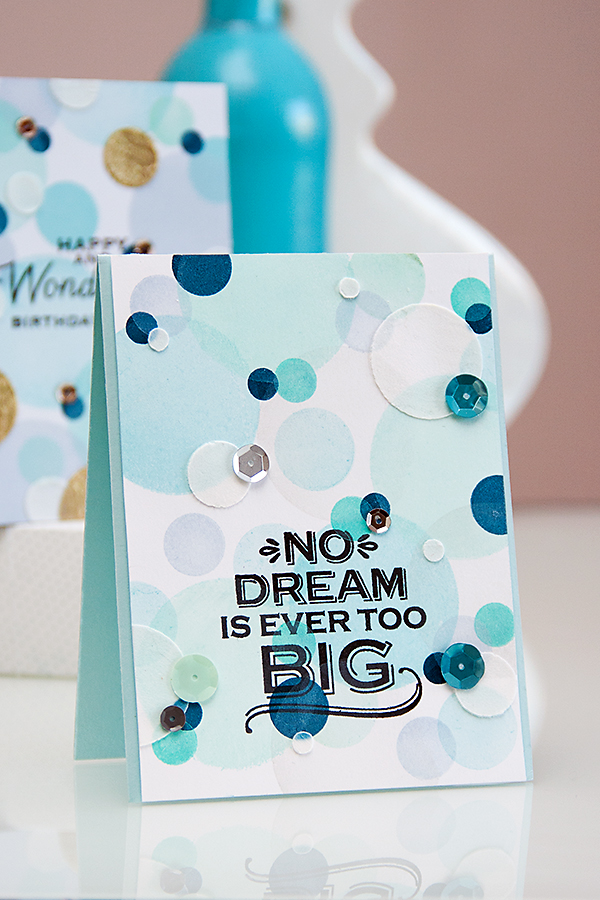 You can watch my video here or on my Youtube channel. If you are not yet a subscriber – be sure to subscribe! I share a few videos every week.
If you enjoyed watching the video please help me spread the word by clicking like button, commenting and sharing it with your crafty friends! Thank you!
A few details: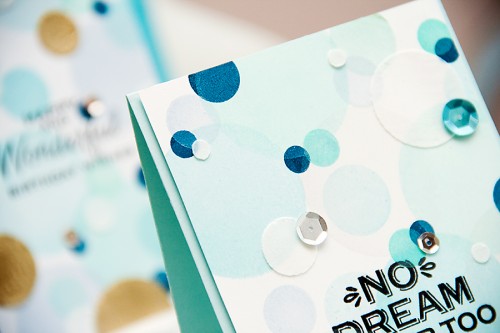 Now to create a bokeh effect like this you will most definitely need to use circle stamps or a stencil. I prefer stamps for the actual stamping part, but either way you are going to end up having a beautiful result.
I suggest using these circle stamps from Hero Arts – they are very basic, but they can be used for so many different things! I have another video using this set coming soon.
And/or you can use this stencil to create a bokeh effect and apply embossing paste. Stencils from ClearSnap and very thick, so you can easily ass a thin or a very thick layer of paste if you want:
Here are some other stencil options you can go for:

Links lead to two stores: ЗС – an online store here in Ukraine for my Ukrainian readers and SSS – Simon Says Stamp. Happy shopping!