Hello friends! Just wanted to give you heads up – I am up on Hero Arts Blog sharing my first ever interactive spinner card. I can really use some feedback on this one as I've never made cards like this before. They are quite addictive and I do see myself making similar projects in the future.
You can see a little clip of how this spins on Hero Arts blog. Here's a peek: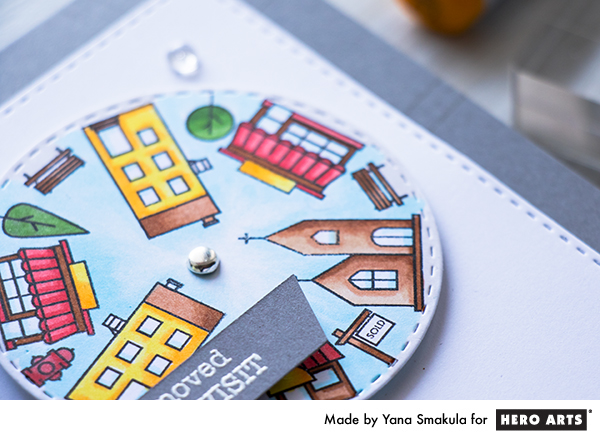 This card was done using a fun Town Essentials stamp set, I've shared 3 more cards using it (and a video tutorial) on my blog previously. Find that post here.
SUPPLIES