Hi all! I wanted to share a couple of cards I created using Gossamer Blue September Kits. You can check out these kits on the Gossamber Blue website – there are always lots of great add-ons and these kits work great for both layouts and cards!
I would have made a couple pages had I had my printer here (as I do have quite a lot of photos I want to scrapbook, but since I didn't have any printed photos and I don't really have the time to order them online or anything like that I made cards! Love the way they turned out!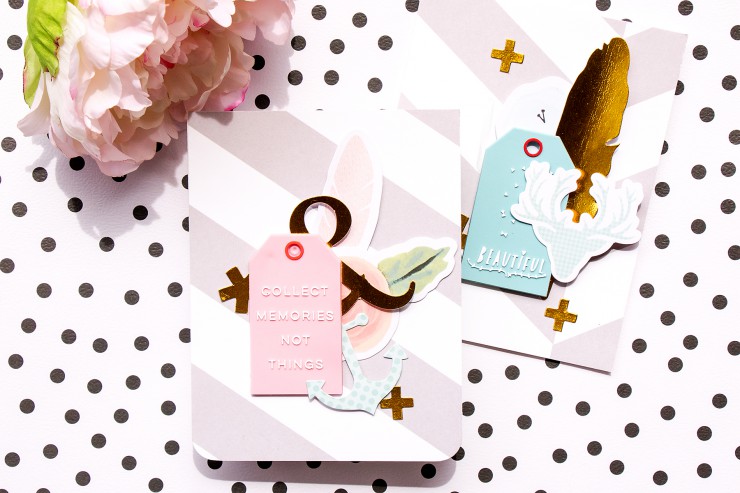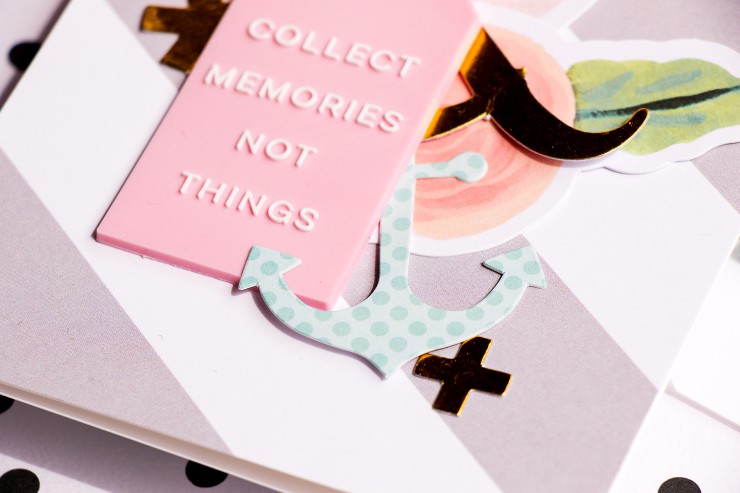 My fav product from the kit is the Office Suite Die Cut Foil Ephemera from Fancy Pants Designs, I think I used those die cuts for almost every card of mine, lol!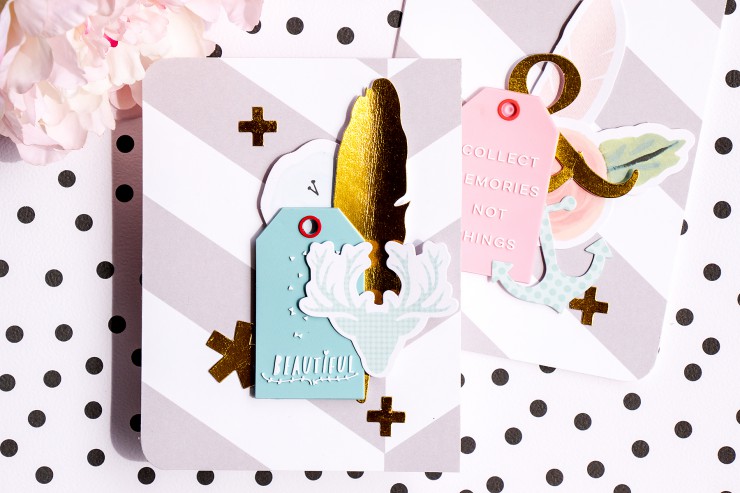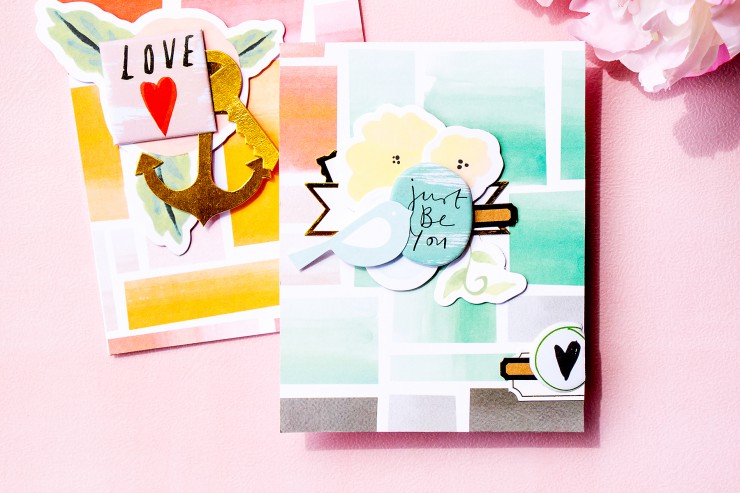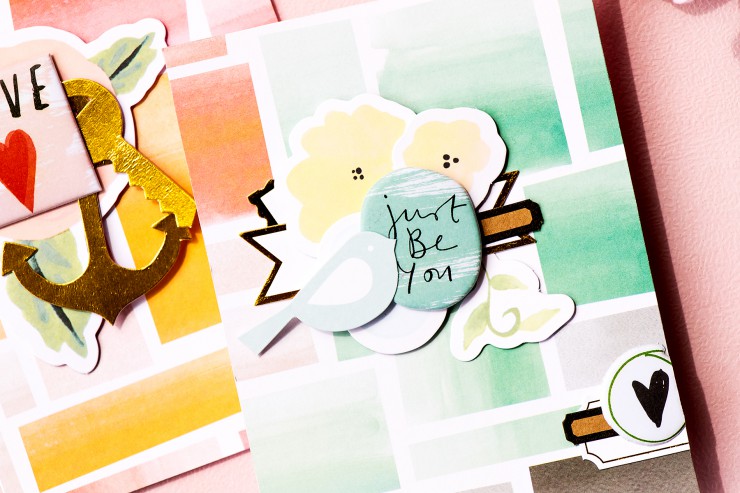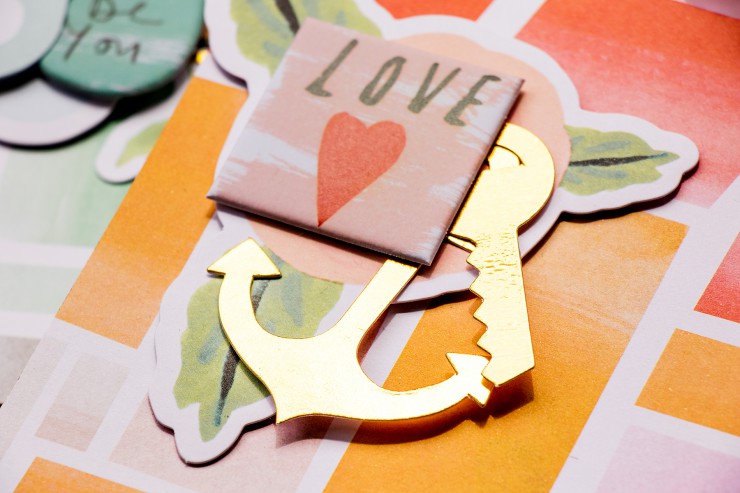 Here's the last project I created by using a journaling card – I love the graphic design and the feathers of course! I foam mounted 3 puffy houses in a row and added a rubber Be Yourself sticker. Super easy!
Be sure to stop by Gossamer Blue website and gallery for more info about the kits and much more inspiration. Hugs!