This post is also available in Українською мовою
Hi everyone! I'm back with another Clean & Simple Die Cutting episode sharing a Holiday Card.
This post is from the bi-weekly "Clean & Simple Die Cutting" series. You can view all posts from this series by clicking here.
This is a white and grey card with a large thick snowflake and partially stamped sentiment. This card and video first appeared on Spellbinders Youtube Channel and you can view it here or in my post below.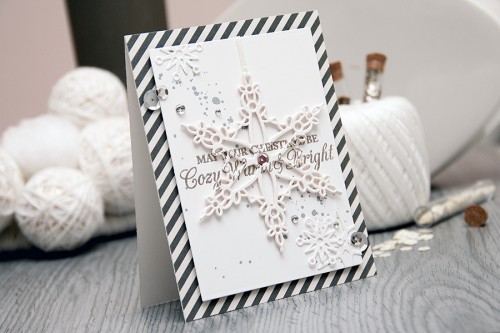 I used one of the new Spellbinders dies to create this card – the Snowflake Bliss S4-433. The largest snowflake is very beautiful and can be used as a focal point on a card or to create 3D ornaments for a Christmas Tree. I actually plan to do that later this month.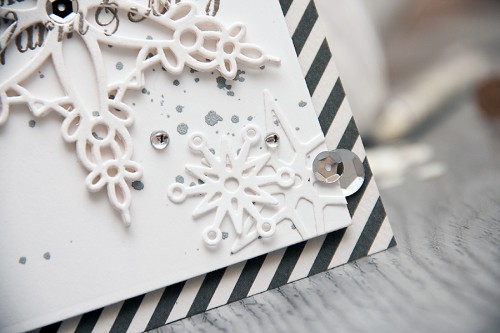 The sentiment on this card is from Hero Arts and it is partially stamped on a snowflake and is also continued onto the background.
The main snowflake is made up of 5 layers of cardstock, it really doesn't look like a paper one. Very thick and beautiful.
If you'd like to know how I made this card you can watch my video below or on Spellbinders Youtube Channel:
Like my video? Please click the thumbs up button. Thanks!