This post is also available in Українською мовою
Hi everyone! Today I'm sharing another Clean & Simple Die Cutting episode using label from Spellbinders to create glossy frames.
This post is from the bi-weekly "Clean & Simple Die Cutting" series. You can view all posts from this series by clicking here.
Today I'd like to share one of those unsuccessful attempts at cardmaking. When I started working on today's project I had a completely different idea in mind, but as I was playing with my supplies I ended up creating something very different. Either way, I hope you will enjoy my card and my today's video.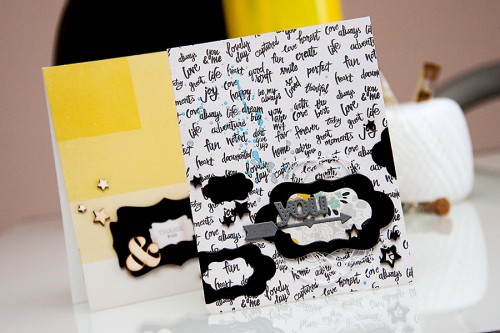 I used the Petite Labels One set from Spellbinders with some very lovely label dies. There are two kinds and three sizes of each which allow you to not only create labels but also to die cut some pretty fantastic frames as well. I wanted to use these dies to create a fun colourful background mixing different types, colours and sizes of the frames on a one layer card, something very similar to what I have done for a card I shared previously.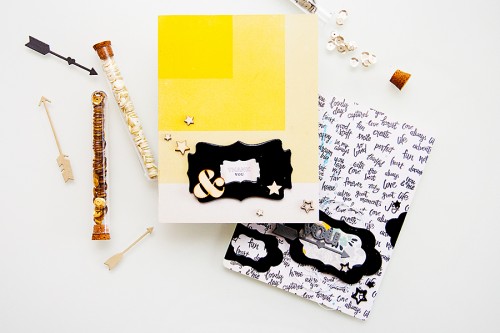 But like I said before – that idea did not work out. Either the colours of the cardstock were too bright and didn't work well together, or my mojo went for a walk and didn't come back – I don't know. But instead I used some of the frames to create two other cards.
I used embossing powder (clear and black) to cover a few of the frames and create fun glossy embellishments for my cards. I also used the same technique for change the colour of wood veneer stars and also turn them into glossy elements.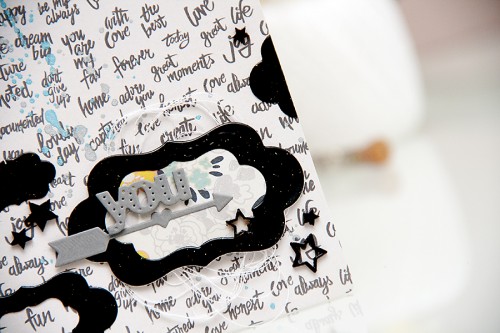 I also used an arrow die from the Shoot! set to die cut a little arrow with a heart and a word die from the Celebrations set to die cut a word You.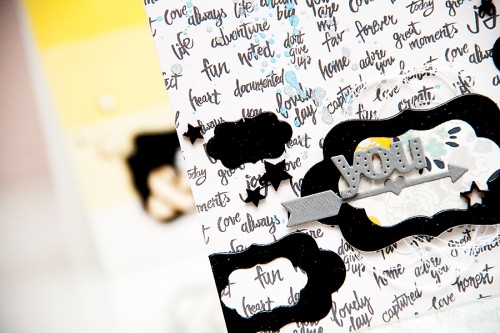 As always, I'm sharing a video tutorial. You can watch it here or on my Youtube channel.
If you liked this video, please click that Like button, comment this video and share it with your crafty friends. Thank you!
A few more card details: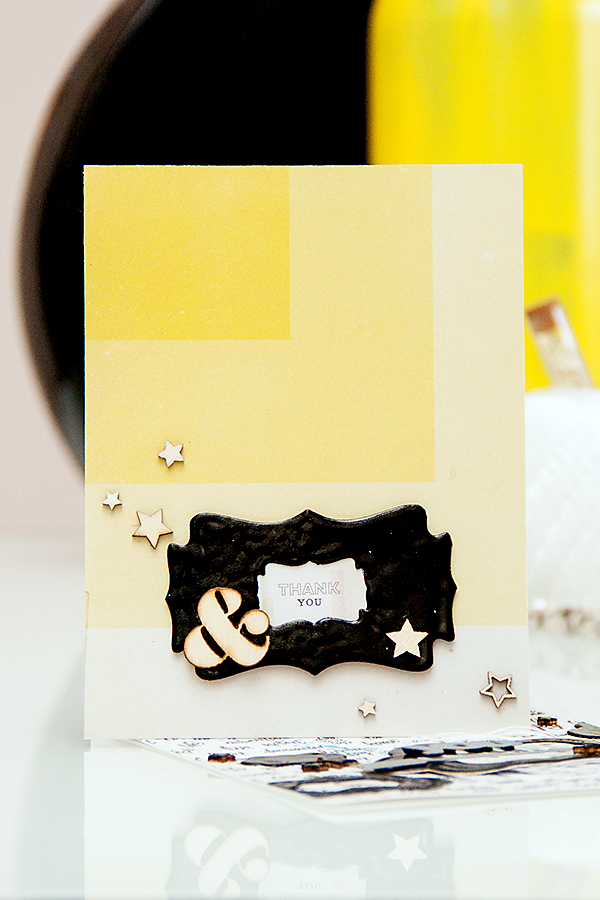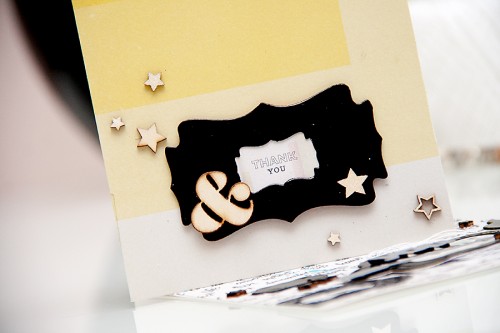 Links lead to two stores: ЗС – an online store here in Ukraine for my Ukrainian readers and SSS – Simon Says Stamp. Happy shopping!