This post is also available in Українською мовою
Card a month is a new monthly video series on my blog. Once a month, usually on the 2nd or 3rd Friday I share a new handmade card along with a video tutorial. I hope you'll enjoy!
With the beginning of fall I can't help but want to make Christmas cards. So today I'm sharing my very first for this year Christmas card.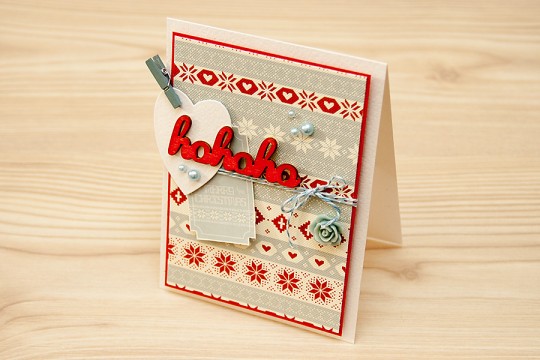 To create this card I used the all new products from First Edition and Dovecraft – a very beautiful Christmas paper with Scandinavian prints Nordic Christmas and different embellishments from the 'Tis the Season collection.
As always I made a video to show you how the card was made. The process is quite simple. Watch the video below:
To colour the wooden sentiment I used ClearSnap chalk ink – I very much liked the result. The ink is not thick at all like paint or embossing powder is, therefore you can see a nice wooden texture through.
A few details: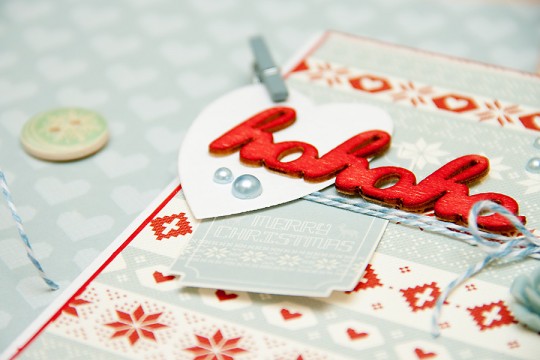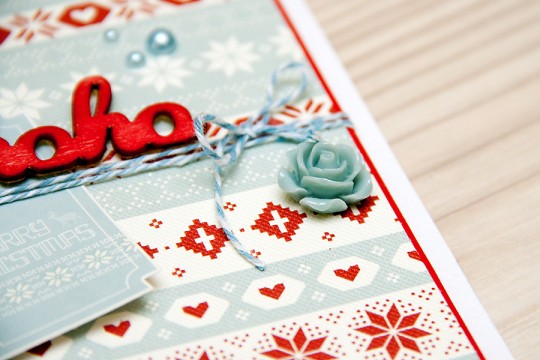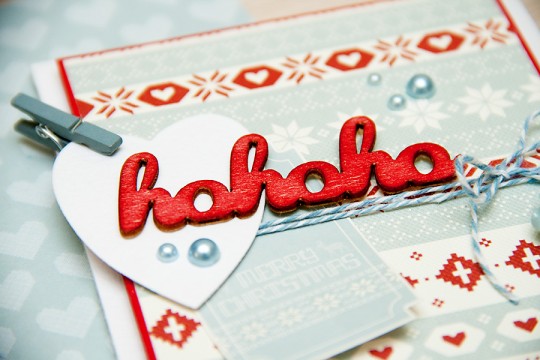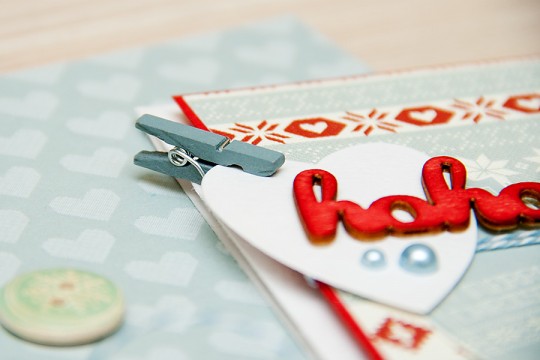 Most of the links lead to my store in Ukraine but I still included them to give you an idea which supplies were used.