Hi everyone! Today I'm joining Create A Smile Blog Hop. Create a smile is a new stamp company based in Germany whose mission is to make stamps for cards that are sure to make you smile (you can find more info about them below).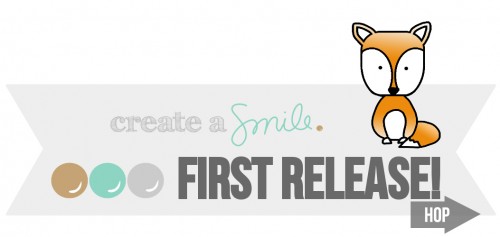 If you arrived from Samantha Mann and this is your first visit be sure to look around and than take off to the next blog on the list – Kelly Latevola.
Here's a card I made using the fun Friends in the Woods stamp set from Create a Smile.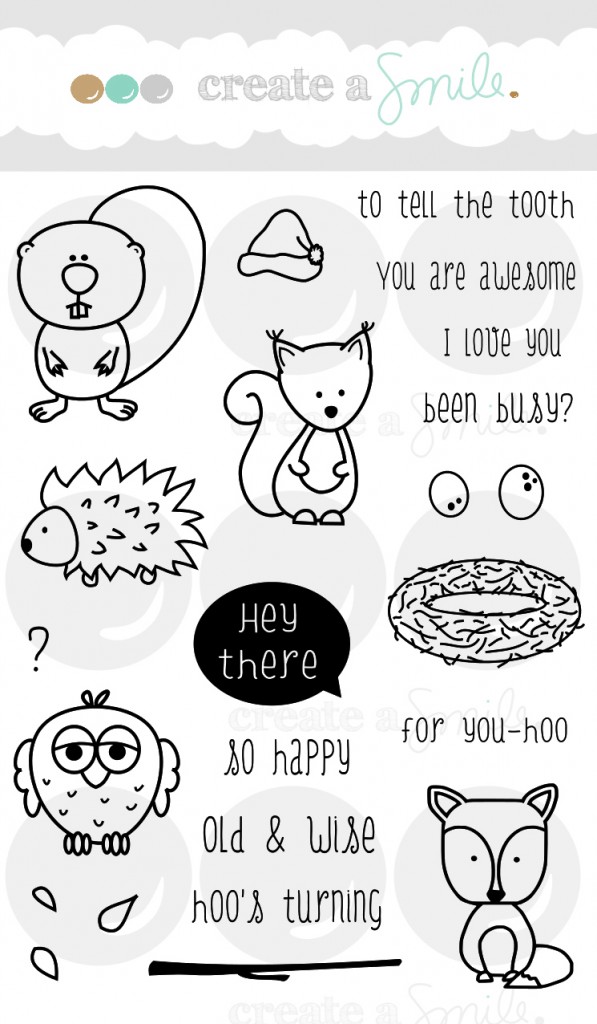 I was working with the digital images, so things might not be exactly to scale. I love this little owl guy, he is simply adorable! And I'm sure you are going to love all the other characters from this stamp set. They are too cute!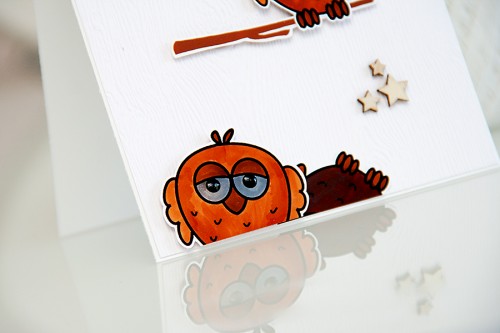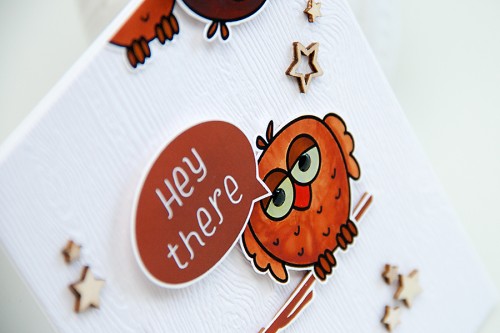 And here's a look at a second stamp Create A Smile is releasing:
Welcome to the Create A Smile First Release Blog Hop!
Create a Smile is a new stamp company in town, located in Germany!
When Christine Drogt started illustrating and sharing images with friends, it soon became crystal-clear that those images would make awesome clear stamps.  Because Christine has always loved to make people smile (it can be as easy as smiling at strangers!) the name was found quickly (thanks to her friend Alison!) and the vision became reality.
Create A Smile stamps are made of high quality photo-polymer and produced in Germany. They will for sure make you smile!
We're thrilled you are joining us as we begin this great adventure! We truly love the fantastic paper-crafting community (YOU!) and are so excited to be bringing something new to you all!
These are the facts:
Create A Smile are releasing our first two stamp sets TODAY!! You can find their store at www.createasmilestamps.com
There are TWO fun sets filled with super cute images, available for purchase.