Hello all!
*Quick update – I am away on vacation in Sri Lanka with my hubby and our Mothers (we decided to go on a quick tropical getaway to celebrate our birthdays), I apologize for not replying to your comments right away, be back soon! Hugs!*
I am always on the lookout for great sentiment stamps, one can never have too many, don't you agree? When I first saw A Friend Like You stamp set from Reverse Confetti I immediately fell in love with it! Especially this sentiment "Friends Forever – Mainly Because You Know Too Much and You've Seen Me Ugly Cry", so fun! I used it to create a simple card I'm sharing in this post: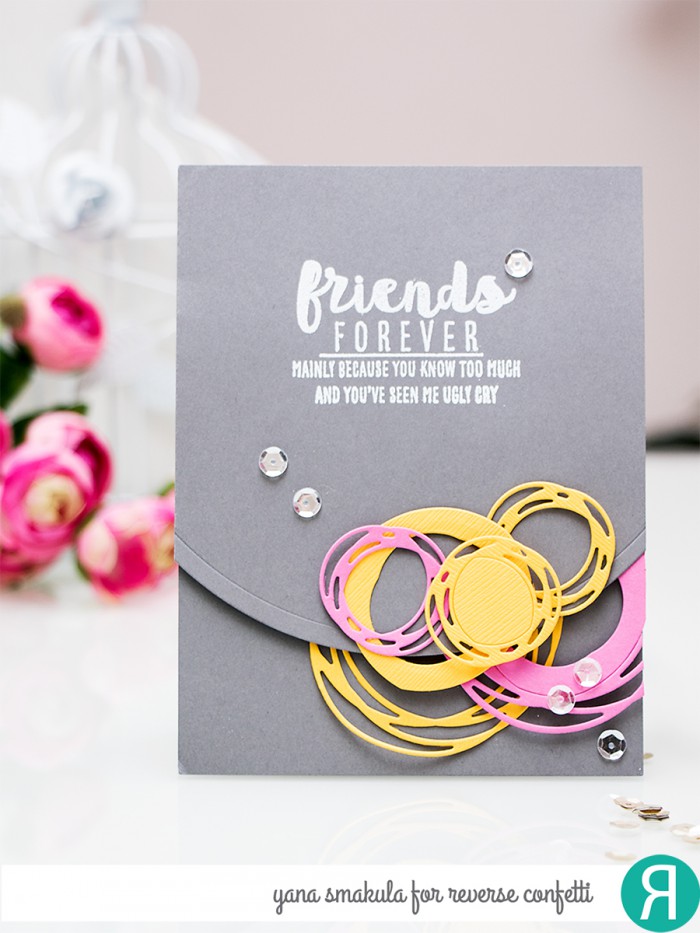 I adore the edger dies from the February release, love that they not only cut but also add that score line, such a fun detail! I used a simple arch to create an additional layer for this card (here's another card where I used a few of the edgers).
The sentiment was heat embossed in white embossing powder directly onto a grey panel.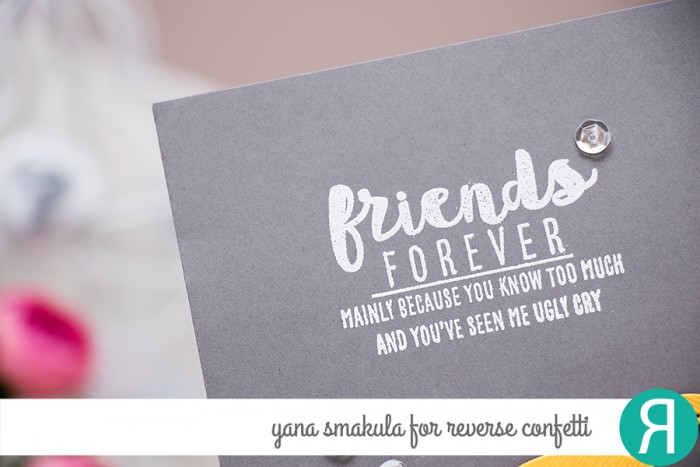 The colorful scribbles, or flowers were die cut out of yellow and pink cardstock, I found a few left over pieces on my desk and utilized them on this project. I also adhered a few clear sequins as finishing touches.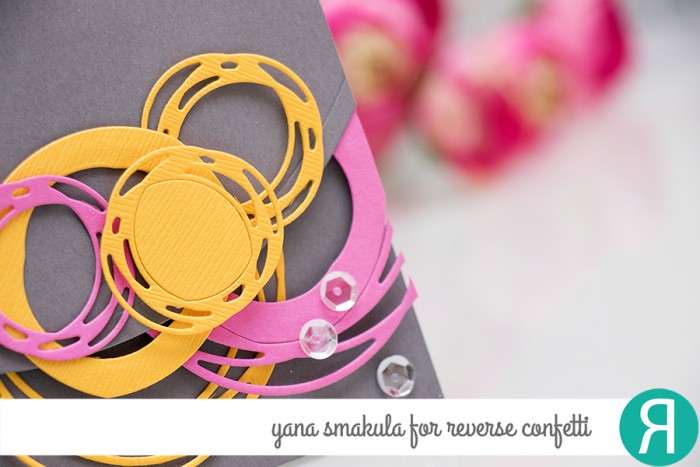 SUPPLIES