This post is also available in Українською мовою
This is another post from the new bi-weekly "Layout Monday" series. You can view all posts from this series by clicking here.
Today I'm sharing a layout about my younger cat. I feel I scrapbook so much but I don't really have enough layouts about our pets (other than those Sweet Devils, Loving Moment, Hair Treatment, Hello Cat Friend).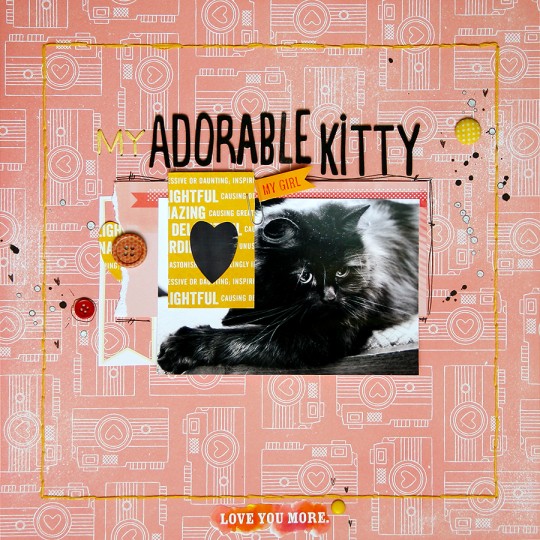 Layout is based on this sketch from Art Ugolok. I actually made 3 layout based on it and I couldn't make up my mind which one I wanted to use for the challenge post. I ended up using Easter layout, the third one I'll be showing on a blog in a few days.
Title is spelled out using American Crafts foam stickers, a part of it is stitched using yellow floss from We R Memory Keepers.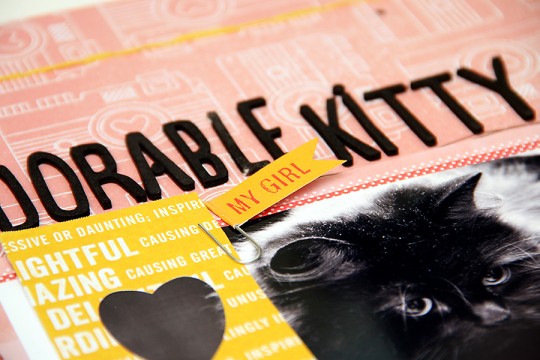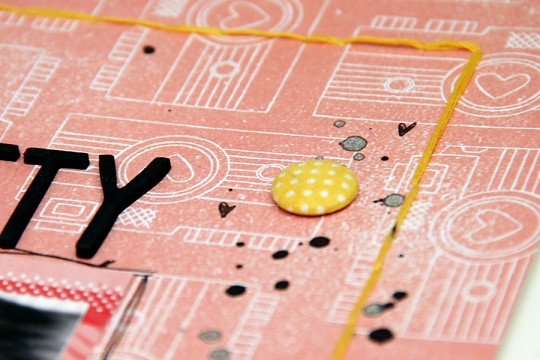 Yellow paper with text is from another layout I'll be sharing soon, I didn't want to throw away this piece so I ended up die cutting it on my Artisan E-plorer machine and using on this layout.