This post is also available in Українською мовою
Hi everyone! Today I'm sharing another Clean & Simple Die Cutting episode using dies from Spellbinders and stamps from Neat & Tangled.
This post is from the bi-weekly "Clean & Simple Die Cutting" series. You can view all posts from this series by clicking here.
Today I'm going to use larger hexagon die from the Spellbinder's Hexagons die set, I have already shared a few videos with this set previously:
I'm also going to use a few pieces of cardstock. These are some left over pieces that I have from my previous projects. If you don't have colored cardstock you can use white and simply add color to is using markers or ink pads. Cards like this are a good way to utilize any left over pieces of cardstock that you might have and dont want to through away. You can also try this technique with bits and pieces of pattern paper, it think its going to look very cool too.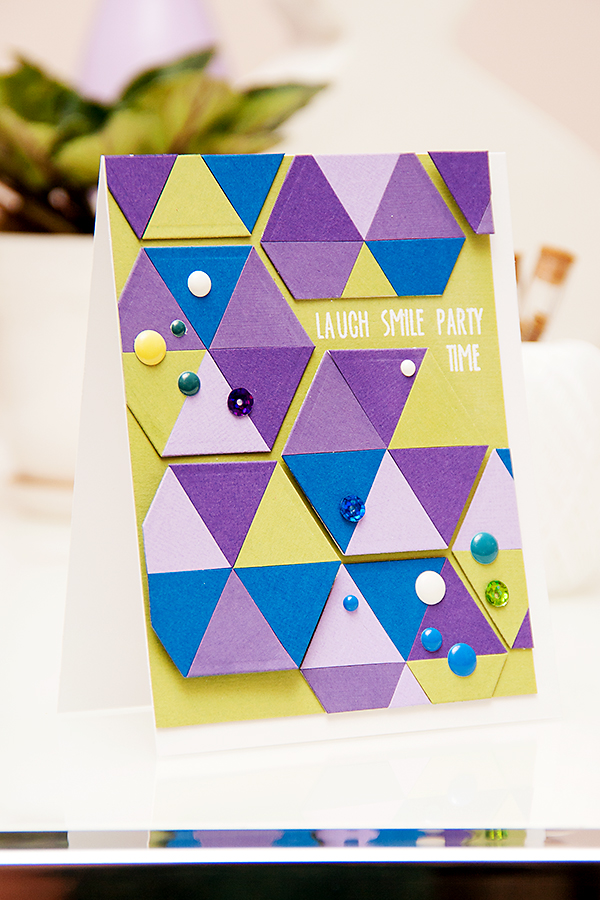 As always, I'm sharing a video tutorial. You can watch it here or on my Youtube channel.
If you liked this video, please click that Like button, comment this video and share it with your crafty friends. Thank you!
A few more card details: