This post is also available in Українською мовою
Останнім часом листівки до Дня Народження з'являються на моєму столі надзвичайно часто. Сьогодні покажу вам одну із останніх – із штампом від Hero Arts.
A Day Full of Smiles | Happy Birthday | Go Out and Play – це, напевно, мій улюблений штамп до цього свята. Здається, варіантів застосування у нього не багато, проте я вже встигла зробити за його допомогою щонайменше 10 різних листівок!
Для цієї роботи використала на даний момент улюблену техніку – акварель за допомогою спреїв. А в якості прикраси – маленьку паперову вертушку.
Фон наклеїла на насичений рожевий картон від Bazzill та прошила на швейній машинці. Додала декілька яскрапвих кольорових цяток і все – листівка готова!
Трішки деталей: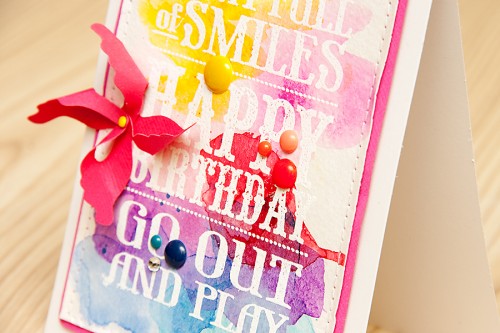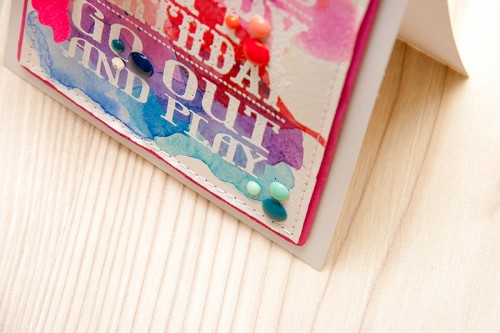 Посилання, що містять літеру (E) на початку ведуть не у магазин Зроби Сам(А) (переважно іноземні магазини, магазини виробників). Інші посилання – на наш магазин Зроби Сам(А).


Linking to: