This post is also available in Українською мовою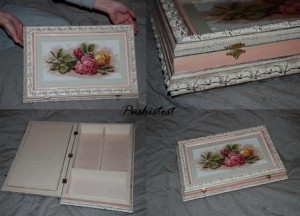 Сьогодні субота, а це означає, що на Зроби Сам(А) знову підбірка цікавого за тиждень.
Укр+рос блоги:
Божевільно красиве оформлення вишивки на блозі Про вишивку.
Про печворк, квілтінг і купу інших, поки що не знайомих для мене слів  від Дела Рукодельные.
Весільна листівка від Mote. З кожним разом все більше і більше захоплююся її роботами! Вже давно не попадалася на очі мені така краса.
Сине-голубой (альбом) від Марфуткины бумажки. Дуже гарний, витончений та ніжний альбом.
Welcome to London від Stiv Dreams. Ви були в Лондоні? Дивишся на цю листівку-колаж і таке враження що ти там!
Консервуємо спогади від Chrishoneybee. Мушлі, камінчики – все просто, але як гарно!
Іншомовні блоги:
Листівка з фартушком від Mish Mash. Дуже сподобався фартушок, думаю вам теж сподобається.
Flickr:
Відео:
Customizing charms and lockets – цікаве відео як зробити прикраси із металевих кришечок від пляшок.
Ось і все на сьогодні! Нагадую, якщо знайдете цікаві блогі – присилайте мені лінк на пошту, або пишіть у коментарях – я з радістю почитаю.