This post is also available in Українською мовою
Сьогодні хочу показати вам сторінку Jingle Bells із зимовими фото минулого року. Трішки згодом покажу вам ще одну сторінку, яка йде в парі з цією.
Ось так виглядає моя сьогоднішня сторінка, вона зроблена за скетчем від Keeping the Best:
В основі сторінки лежить чудовий аркуш паперу від Echo Park із колекції This & That Christmas. Це один із не багатьох аркушів з цієї колекції в таких кольорах, загалом колекція містить традиційні червоні та зелені кольори.
Трішки деталей:
серце та зірочка вирізані із білого картону на машинці Cricut Expression, сніжинка вирізана із іншого аркушу з колекції This & That Christmas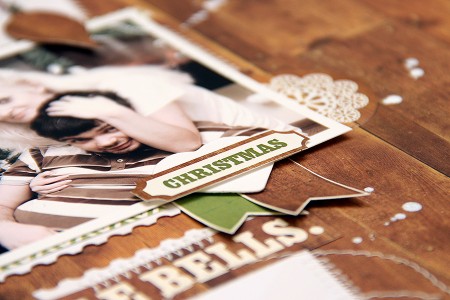 сторінку доповнюють ось такі прапорці (також вирізані із аркушу з колекції This & That Christmas) та наклейка-напис Christmas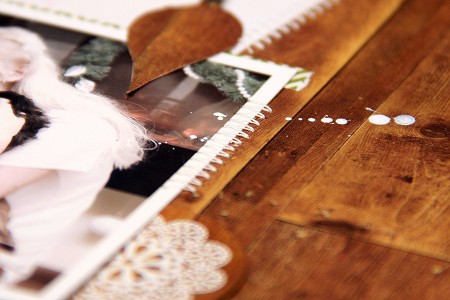 в багатьох місцях сторінка доповнена швом, де не де білими плямами (спрей від Studio Calico)