This post is also available in Українською мовою
Hello everybody! There's a new challenge at the AEI♥U blog! The theme for this week is One Word. Tough, right? I though so at first but that I decided to use the word Congratulations and stamp it numerous times to create a look of a pattern paper.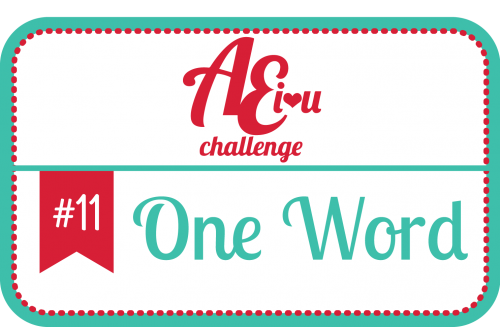 I also used a huge speech bubble and created an illusion of a lot of people saying Congratulations (lots of speech bubbles = lots of people).
The white Congratulations was a result of a little accident – I stamped the word in white ink directly onto the paper but messed it up and had to come up with a way to cover it up. I think the result turned out nice.
A few details: