This post is also available in Українською мовою
This is another post from the bi-weekly "Inspired by Pinterest" series. In this series I use images found on Pinterest as inspiration for my cards. You can view all posts from this series by clicking here.
For my today's post I picked this wallpaper image I found on Pinterest. I really like the barely visible white lines that divide the diamonds and the color combination.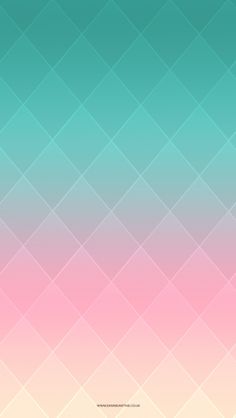 To create this look I used four colors of gelatos from Faber Castel, embossing pen and a couple other supplies. The idea is very simple – you need to create a diamond grid on your paper (using a stamp or if you don't have a stamp like this – an embossing pen and a ruler), emboss it and create a resist effect.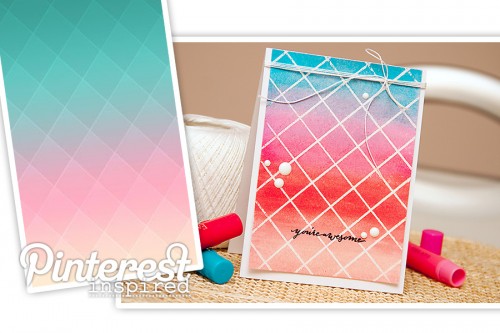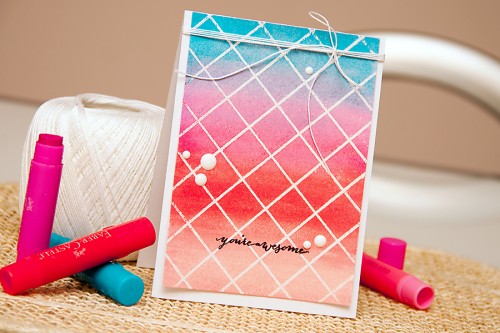 I'm explaining everything in detail on my video, I'm also linking to an Iron-Off embossing technique which I also used for this card.
If you liked this video, please like, comment and share with your crafty friends! Thanks!
A few details: