This post is also available in Українською мовою
This is another post from the bi-weekly "Inspired by Pinterest" series. You can view all posts from this series by clicking here.
For today's project I as always found my inspiration on Pinterest. The image of hexagons (below) inspired my in several different ways. First of all, I like the hexagon shape and I happen to have a hexagon die set from Spellbinders which makes cutting a bunch of hexagons an easy task. I was also inspired by the different shades and levels. I like that the hexagons are not placed  flat on the surface.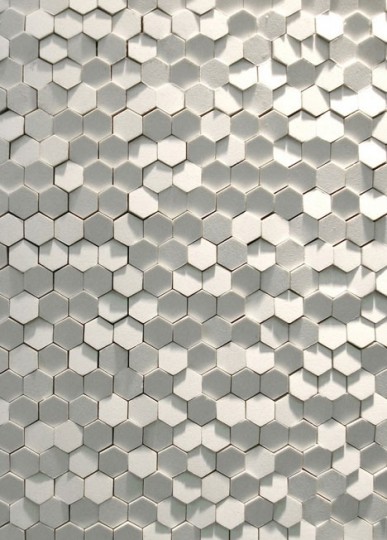 I tried to re-create this look on my card. To achieve different levels of placement I used foam adhesive as well as regular double sided tape. This was I was able to create 4 different levels of hight on my project.
This is what I came up with: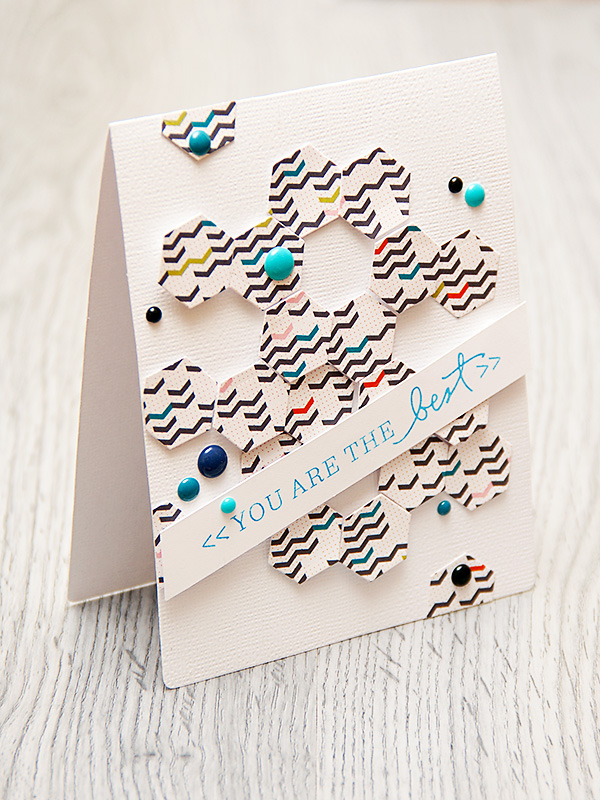 As always, I made a video to show you how this card was made from start to finish. You can watch it here or on Youtube:
A few details: