This post is also available in Українською мовою
Hi everyone! I can't believe it's been almost a month since I last posted a Clean & Simple Die Cutting Episode.
This post is from the bi-weekly "Clean & Simple Die Cutting" series. You can view all posts from this series by clicking here.
With all the traveling and the Holidays its been crazy down here. We just got our lost luggage yesterday, it was delayed for 5 days! Mine even made it all the way to Turkey while traveling to Ukraine. Its crazy. But the good thing its here and I can now finally unpack and get back to my usual life.
Heads up – while at CHA my Youtube channel hit 4000 subscribers so I will be doing a giveaway soon, stay tuned for that! Meanwhile, there are two giveaways going on my blog right now, be sure to enter!
Now lets get back to cardmaking, shall we? Today I'm sharing 3 Valentine's Day Cards and I'm talking about creating your own textured paper. Notice I'm not saying embossed paper, I'm saying textured.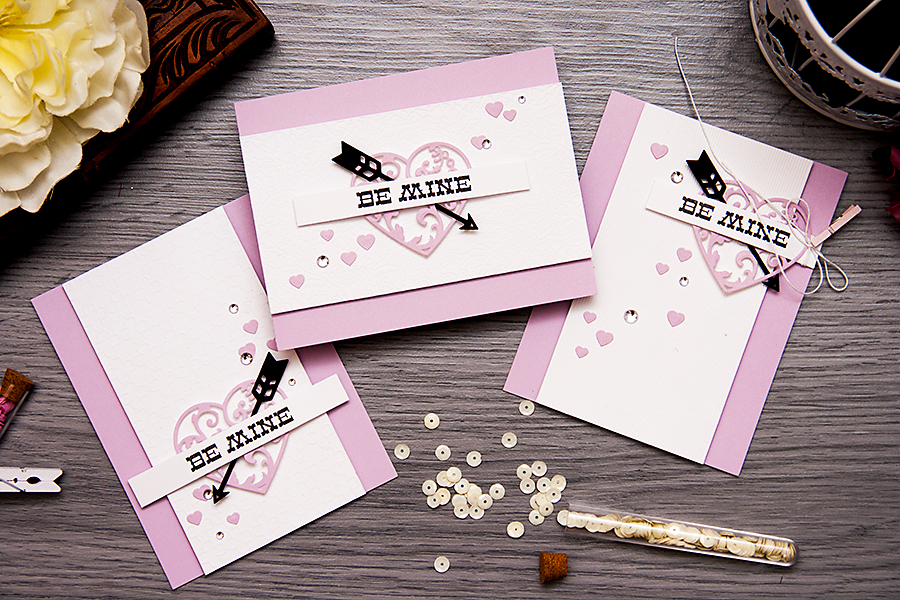 Now these cards were actually inspired by a different project I shared recently – Elegant Valentines Day Cards, the cards shows there are somewhat similar, but use different supplies.
For my today's projects I used textured plates (Vintage Damask and Scratch Lines). These are fun metal plates from A Gilded Life line from Spellbinders. I've been seeing a lot of beautiful shabby and kind of vintage projects using these products and that got me thinking that I could use these texture plates for my cards.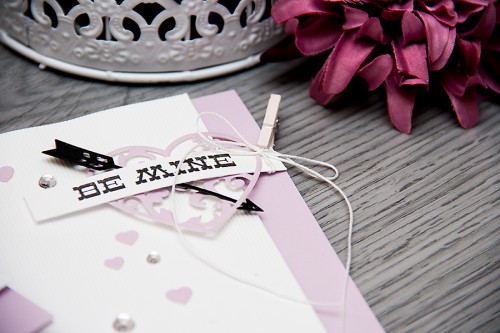 What I liked about these plates is that they can be used to add texture to you media. I would say these are usually used with leather, but they work wonderfully on cardstock. In my video I'm sharing embossed and textured pieces side by side to show you the difference. So basically, these can used as regular embossing folders or plates or as texture plates.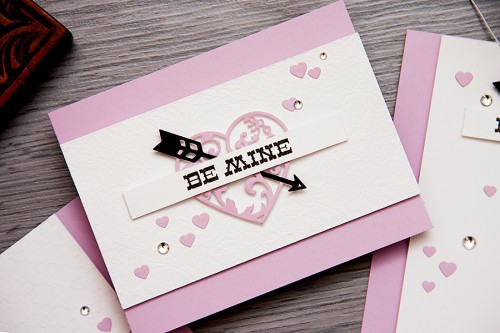 If you'd like to see how I made these cards and don't mind me talking about texture plates for a couple minutes, please watch my video below or on my Youtube channel. And if you like it – please give it a thumbs up, thanks!
 Supplies: