This post is also available in Українською мовою
Card a month is a new monthly video series on my blog. Once a month, usually on the 2nd or 3rd Friday I share a new handmade card along with a video tutorial. I hope you'll enjoy!
Today I have a romantic Birthday card to share with you. It was inspired by all the valentine preparations I've been seeing around the internet.
I'm using a new color combo for this card – a mixture of pinks and grey. Love it. Reminds me of an expensive evening dress or a wedding cake.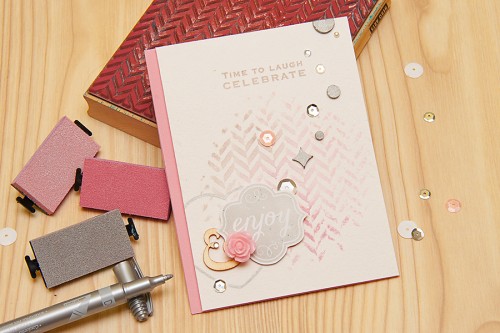 To create this card I used acrylic block to create an ink+water mixture which I than applied to a large background stamp.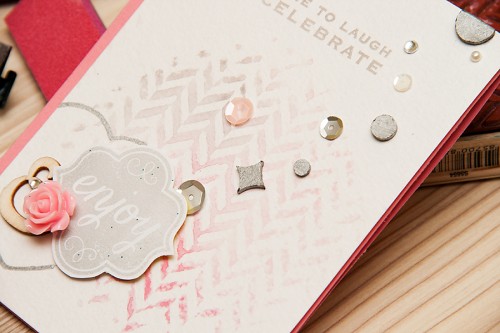 To somehow soften all the pinks and greys I added a small wooden element which also connects the top and bottom words and finalizes the sentiment.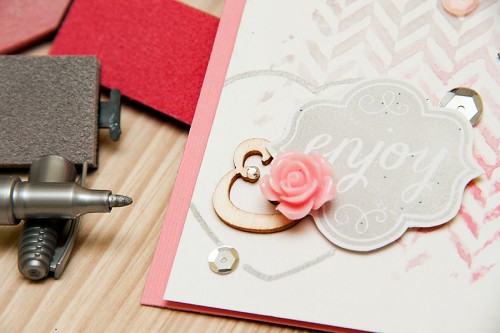 Finally I embellished my card with confetti-like elements. I used sequins, gems and chipboards.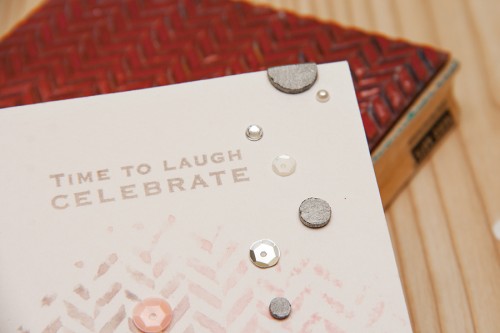 Here's a quick video tutorial to show you how the card was made:

Links that begin with (E) lead to USA online stores and manufacturer websites. Links without (E) lead to my store in Ukraine.


Linking this card to: