This post is also available in Українською мовою

Welcome to the 2frollein Party Hop! Please come celebrate 2frollein´s first year anniversary with Felicitas and Janna, designers, guests designers and friends of Die Scrapperin.
Join us for our Anniversary Celebration Blog Hop! Find a wonderfully eclectic mix of fabulous celebration projects on 35 international blogs.
One year ago, preparations for the first 2frollein creative online class began. Scrapbooking and Mixed Media classes have followed since. In November 2011 2frollein did their Impro-Scrap and since January 2012 they have also published the magazine, Die Scrapperin. This would not have been possible without your support so we would like to say, "Thank You!".
Please come and celebrate with us!
This is how the Party-Hop works: A real party needs presents! And we got lots of them for you today!
If you hop the Design Team blogs you can win: 
a bundle of Die Scrapperin back issues (issues 2,3,4,5), the current May issue (no. 6),  or the August 2012 magazine issue (released in mid-August).
If you hop the Guest Designer blogs you can win:
1 of 4 spots in our upcoming online classes (September or November 2012). Please note: classes are in German!
If you visit our creative friends' blogs, you can win 1 of 2 craft product prizes
 with items from 4heures37, 7 Dots Studio, Kaisercraft, Kars, Nath's Design and Scrapbook Werkstatt!
Do you hop through ALL the blogs or only certain segments? YOU decide!
Important: you need to leave a comment in each blog hop group you decide to visit to be eligible for that group's prize! When you're done, please come back to the 2frollein blog and leave a comment in the Party-Post letting us know exactly where you've been (designer, guests, friends or all 35 blogs). We will draw the winners from all comments left at the 2frollein Blog.
The Hop ends on the 25th of July 2012, 8pm CET. Winners will be announced on the 28th of July 2012.



And here's my project for the blog hop. I made a celebrate card: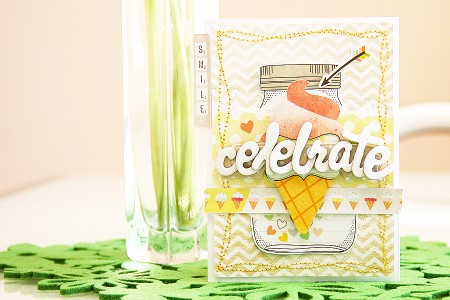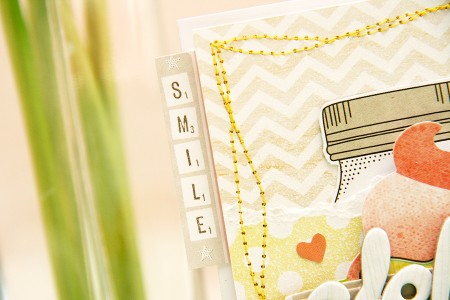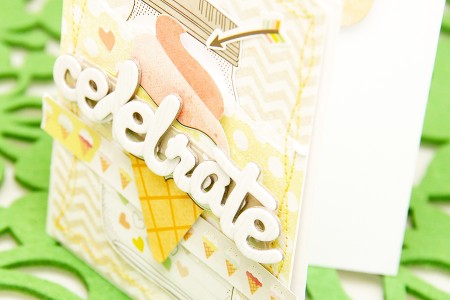 Supply List:
Hope you enjoy! Happy hopping!