This post is also available in Українською мовою
I'm thrilled to be a Guest Artist for the new Watercolor for Cardmakers class from Jennifer McGuire and Kristina Werner's onlinecardclasses.com! And what's even more fun – I have one seat to giveaway!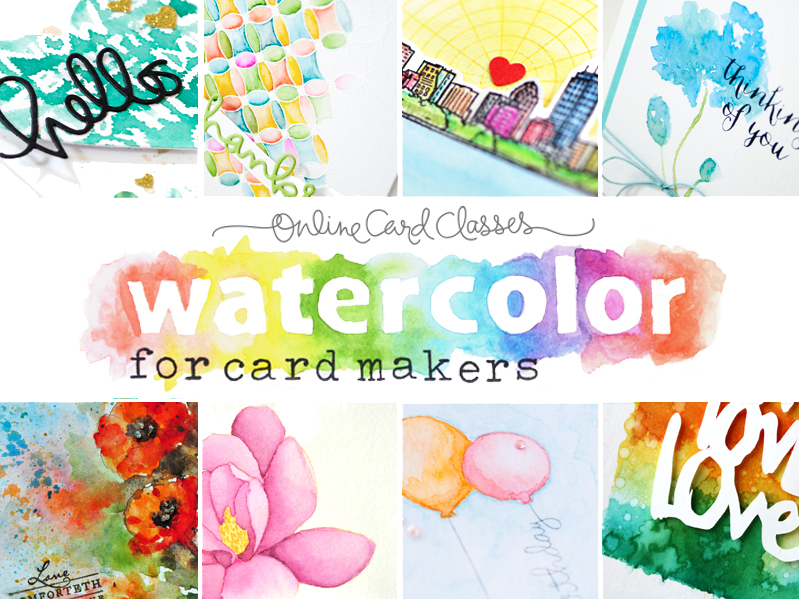 Want to know a bit more about the class? Keep reading:
You don't have to be an Impressionist painter to create watercolor masterpieces! Explore the many different (and easy!) ways to create beautiful watercolor effects in Online Card Classes' Watercolor for Cardmakers.

Join Kristina Werner, Jennifer McGuire, Jennifer Rsaza, and friends (including me!) for a fun-filled, all-video, two-week course packed with inspiring, approachable techniques. Starting with easy soft sky washes and progressing to darling hand-painted images, this class is tailor-made for the both the aspiring artist and the cardmaker who wants to add to her go-to collection of on-trend techniques.

Class includes over 30 videos and even more card ideas from top artists with a variety of styles. Visit Online Card Classes to sign up for Watercolor for Cardmakers today, and discover for yourself the fantastic looks you can create with watercolors! (Class begins May 5 but you will have lifetime access to the content.)
I have one spot in the Watercolor for Cardmakers class to giveaway to one lucky winner. For your chance to win, leave a comment here by Saturday, April 26th 11:59 GMT +3. If you win but have already purchased a spot, you'll be refunded.