Hi everyone! Its time for another class from OnlineCardClasses.com! I'm once again thrilled to be a guest designer and contributor to the awesome Clean & Simple Card Making 4: Techniques Made Simple class! I cannot wait for it to start! In the meantime I invite you to join a giveaway for your chance to win a free spot in the classroom!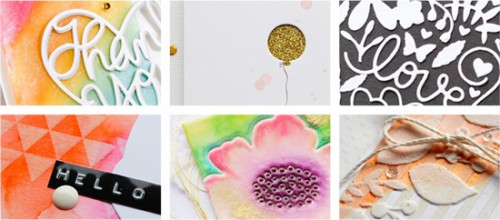 Ever try a technique that ended up feeling just too complicated to use on a card (or worse multiple cards)? We've all been there! Happily, Online Card Classes is ready to help us take on that challenge with a little technique know-how!
Online Card Class instructors Kristina Werner, Jennifer McGuire, and Julie Ebersole are here Clean & Simple Card Making 4: Techniques Made Simple  In this all-video class, they'll be sharing ideas for embossing, die cutting, and more… all with a Clean & Simple twist that will make the techniques more approachable and useable than ever. And guess what? I'm one of the guest artists in this class! How fun is that?
And now, one of you has the opportunity to attend Clean & Simple 4 for free! That's right – I get to give away one spot in this fantastic class. Just leave a comment on this post by Friday, Jan 23rd 23:59 (GMT +3) to be eligible! Class starts on Monday, January 26, 2015. Hope to see you there!
Winner is:
Thank you everyone for your lovely comments! The winner of this giveaway is: KristinBFiore. Congratulations!